Cyberpunk 2077 is still mostly under wraps as CD Projekt Red continues work on the upcoming RPG. Nevertheless, fans got a likely welcome indication of how things are progressing recently, via a transcript released of a conference call between the studio and investors. During the conversation, the CEO and CFO of CD Projekt Red said that they are aiming for Cyberpunk 2077 to be at least as good as Red Dead Redemption 2. They also feel that the game is likely to sell well. Given that Cyberpunk 2077 recently won an award for being 2018's "Most Anticipated Game," it's easy to see why.
Cyberpunk 2077 Graphics Will be as Good as Red Dead Redemption 2's
The issue of Red Dead Redemption 2 was raised during the call by Łukasz Kosiarski, a representative of Pekao IB. Kosiarski pointed out that Rockstar's latest game received extremely high review scores and had a relatively bug-free launch. He also notes that it took a few months for Witcher 3 to patch out various bugs; "The prevailing view seems to be that Red Dead Redemption was good enough on the day of release to merit that 97/100 score," he says; "Do you expect to be able to release Cyberpunk in a good enough state to score at least 95 points, or do you prioritise your release schedule?"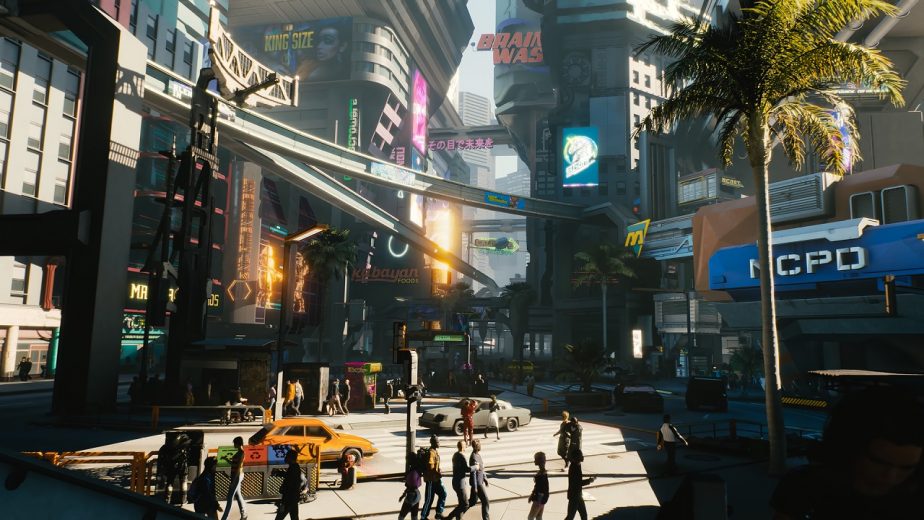 Adam Kiciński, the CEO of CD Projekt Red, responded with praise for Red Dead Redemption 2; "We strive to publish games as refined as Red Dead Redemption 2, and recent Rockstar releases in general," he says; "That game is excellent, by the way, we are rooting for it. Rave reviews, excellent sales. What does that teach us? Well, it teaches us that we need to publish extraordinary games, and that's exactly what we're planning."
Cyberpunk 2077 is certainly likely to sell well. Despite only one instance of gameplay being made public so far; the game recently won the "Most Anticipated Game" Golden Joystick award. Fans are clearly very keen to play CD Projekt Red's next game, and hopefully they won't be waiting too much longer. Indeed, the game could well launch sometime in 2019.