CD Projekt Red recently live-streamed the first ever public reveal of Cyberpunk 2077 gameplay. The long-awaited live-stream drew widespread attention from fans eager to get their first look at actual gameplay footage. It has now emerged that the Twitch stream was the most watched Twitch stream so far in 2018.
The Cyberpunk 2077 Gameplay Reveal Stream
The Cyberpunk 2077 gameplay reveal stream was broadcast live just a few days ago. Before the stream, CD Projekt Red broadcast lines of code for nine hours, with the title "DATA TRANSMISSION IN PROGRESS_". The mysterious stream generated widespread speculation and drew attention to the Twitch channel. GitHyp reports that the stream was the most watched stream for a; "newly released or upcoming game this year". The stream hit a peak of 288,000 viewers. Including restreams, the number rose to an enormous 459,000 concurrent viewers in the stream audience. Much of the attention was doubtless generated by CD Projekt Red's decision not to release gameplay footage publicly despite doing so behind-closed-doors. The two demos were screened at E3 and Gamescom, but only to select industry and media audiences. The studio actually addressed the reasoning for this in a secret message included in the gameplay reveal.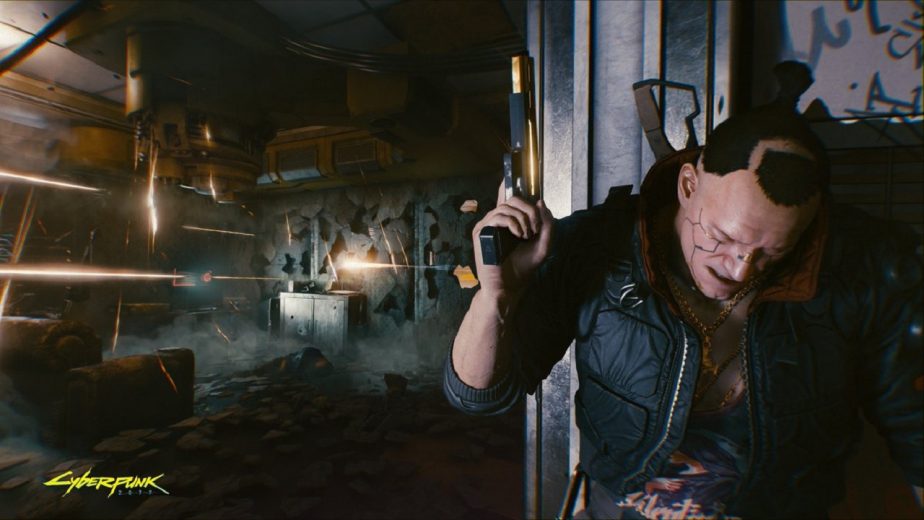 Other major gameplay streams this year have reached high figures, but nothing as high as that reached by Cyberpunk 2077. God of War's peak is 283,000. The peaks for Sea of Thieves and Call of Duty: Black Ops 4 are 259,000 and 204,000, respectively. The YouTube video release of the gameplay reveal was also widely viewed; already, the video has accrued over 4.7 million views. Only a few months are left of 2018. As such, it remains to be seen if any other upcoming title will be able to attract a similar or greater amount of attention to a single stream. The main contender which could be in for a chance of doing so is Red Dead Redemption 2. That game will not release for another two months.