CD Projekt Red has, at long last, unveiled Cyberpunk 2077 gameplay footage to the general public. Earlier today, the studio began a mysterious live-stream on Twitch; broadcasting lines of code. After several hours, the code was replaced by footage of one of the game's almost hour-long gameplay demos, which had previously only been shown behind-closed doors.
The Long-Awaited Cyberpunk 2077 Gameplay Demo
CD Projekt Red first showed off Cyberpunk 2077 gameplay at E3, with an hour-long gameplay demo. However, only select audiences of journalists and industry professionals were able to view the demo. It was not made available to the public. A similar demo recently took place at Gamescom 2018. Although the demo reportedly showed a different playthrough of the same mission, the demo was once again shown only behind-closed doors. Based on descriptions of those demonstrations, it seems that this new gameplay is either the E3 gameplay demo, or a third demo with a similar route through the same mission.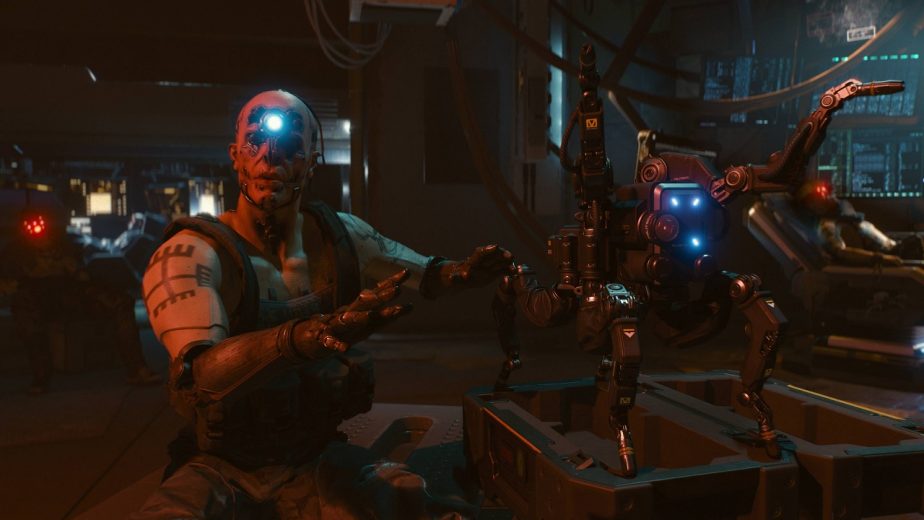 CD Projekt Red was clear to all watching that the footage still represents work-in-progress footage; the game is still in development of course. The studio recently announced that the game was playable from beginning to end; however, it still lacks some assets, and there is a lengthy period of tweaks, changes, and play-testing yet to go. As such, it's possible that changes could be made to the game before launch.
One thing was clear from the gameplay demo; the reports of how impressive the game is were not exaggerations. The hour-long demo showcases the game's driving mechanics, multi-option dialogue, different approaches to combat, and using a variety of implants in combat. It also showed how many possibilities that players will have when playing through a mission. No doubt there is still a lot which CD Projekt Red has under wraps. However, this new demo should do plenty to whet fans' appetites for a while to come.