From the Armor 2.0 Live Stream, Bungie showed off some really juicy stuff in Destiny 2 that they've been working on for a past couple of months. Armor 2.0 is the next step for Destiny 2 moving towards the RPG element. With this, players will be able to apply any mod they like to any piece of armor they like. This will minimize the need for better looks as you will simply be able to apply mods to the armor piece you like aesthetically.
Destiny 2: Armor 2.0 & Exotics 2.0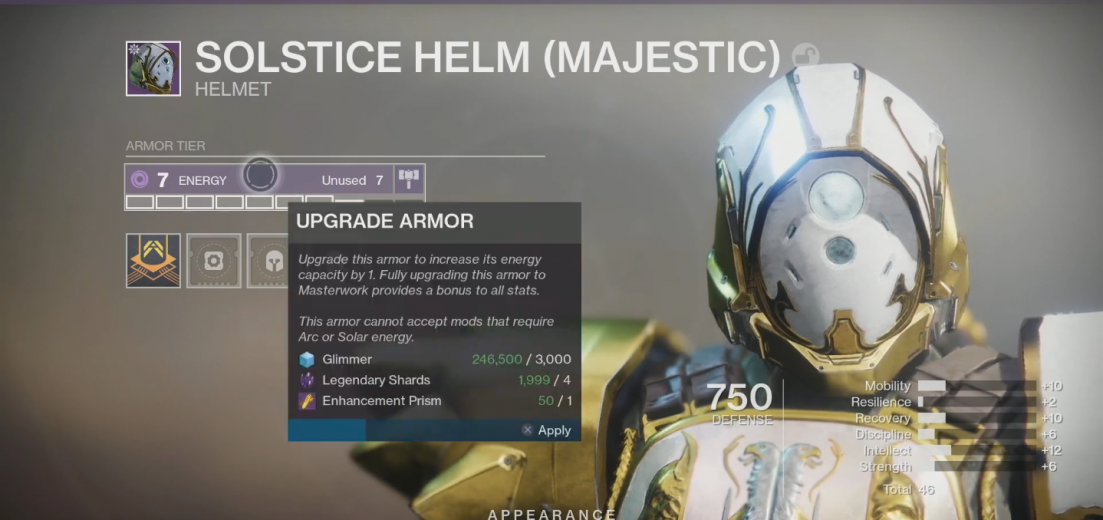 During the Live stream, Bungie revealed that every piece of Exotic armor is now upgraded to the Armor 2.0 system. Meaning, in Shadowkeep, you'll be able to apply these random mods to Exotic Armor pieces as well.
How to Acquire Exotics 2.0 in Shadowkeep
In order to acquire any older exotic that you're acquired before Shadowkeep, you simply need to pull that exotic armor from your Collections and it'll come with the Armor 2.0 system activated.
How to Acquire Mods in Shadowkeep
According to Bungie, you'll be able to obtain these mods from Gunsmith (daily/weekly rotation), Gunsmith Packages. Now, Enhanced Mods will drop from Pinnacle activities like Iron Banner, Raid completions or World Engrams. They also said that the Artifact system will give you some mods as well. We don't know how that'll play out at this point. Stay Tuned to VGR this Gamescom to find out more.
Cross Save will be going live later this month on August 21, 2019. This will allow players to play on any platform they desire without ever losing their in-game progress. It's a really huge deal for Destiny 2 as it revolves around collecting Exotic Weapons and Armor.
Destiny 2: Shadowkeep will be hitting PlayStation 4, Xbox One and PC, on October 1, 2019, and later in November on Google Stadia.