Currently, most Destiny 2 players are still focused on the Forsaken expansion and its continuous stream of new surprises. However, some players are already looking towards the future, specifically the upcoming Black Armory mini-expansion. Leaks and speculation have already started popping up ahead of the expansion's December launch window. The leaks suggest that, among other things, Black Armory will see the return of three iconic Exotic weapons.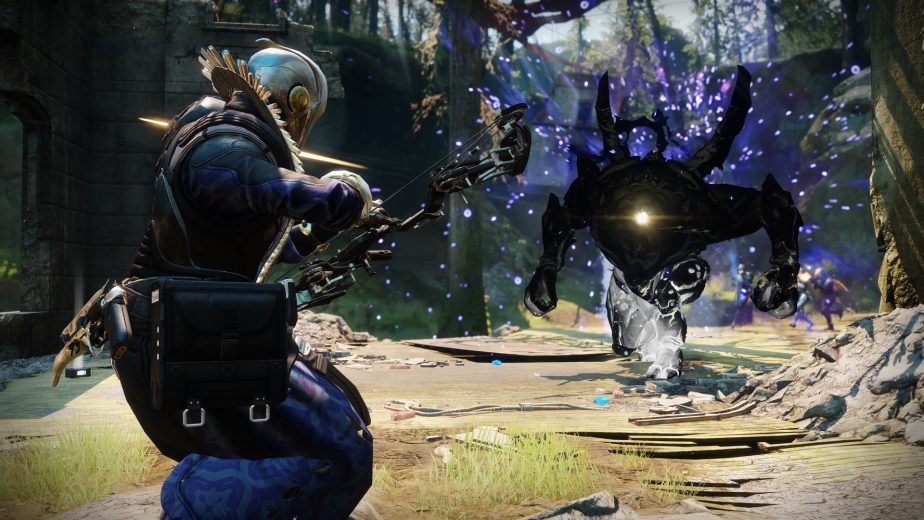 Destiny 2 Black Armory Speculation
Granted, Bungie hasn't officially confirmed any of the following information. As of this writing Bungie has disclosed very little about the Black Armory expansion aside from its name. We do know the expansion will include a new raid lair, but that's the only sure thing so far. However, leaked information has already showed up on Destiny 2's subreddit, providing additional details and clues.
Again, none of the leaked information should be considered fact just yet. However, if it does pan out, then here's what the Black Armory expansion could entail:
The return of the Last Word, Icebreaker, and Thunderlord Exotic weapons from the original Destiny.
A Hive-themed raid lair located on Titan.
An Exo NPC named Gaunt who runs the titular Black Armory.
A new EDZ patrol area which contains a new public event type called Forge of the Chain.
A "Black" weapon rarity tied to the Darkness.
Since the Black Armory expansion arrives in December, we'll likely start hearing more about it sometime in November. Destiny 2's Annual Pass contains three mini-expansions in total. The second expansion, Joker's Wild, arrives in spring, 2019. Then, the third and final expansion, Penumbra, launches in summer, 2019. Going by current speculation, Joker's Wild focuses on Destiny 2's Gambit mode. Penumbra, meanwhile, will have a Taken theme if the rumors are correct.
Destiny 2's Forsaken expansion is currently available for PC, Xbox One, and PlayStation 4.