Earlier today, Bungie showed us what Armor 2.0 will be like in Shadowkeep, and it's looking really promising so far. Players will be able to customize their Guardians in Destiny 2 in-depth. The best thing about these Armor 2.0 Mods is that they won't go away once you've acquired them. This means once you're obtained a mod, it'll stay with you forever. This will allow players to try different builds and strategies with the new Armor 2.0 system. Good News for every Destiny 2 player, Glimmer Cap is getting increased this fall.
Increased Glimmer Cap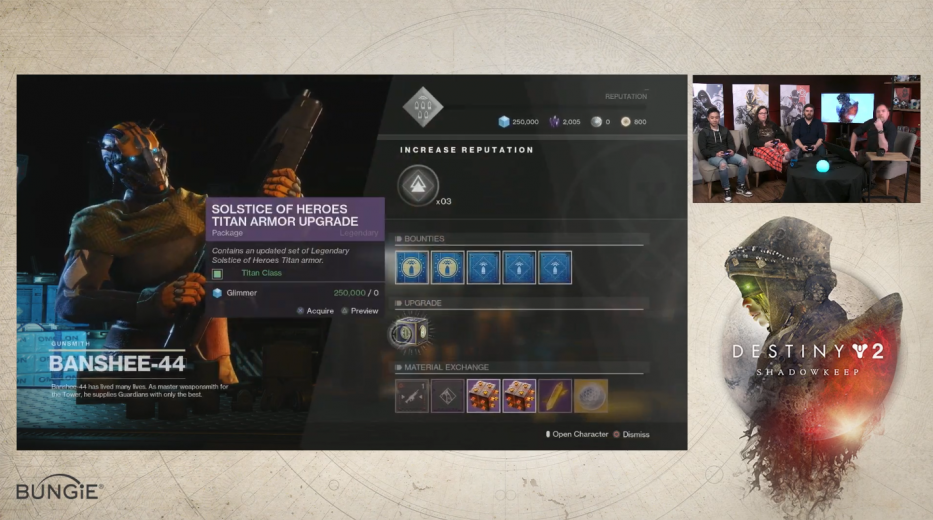 During the Live Stream, we also saw an increased Glimmer Capacity. Right now in Destiny 2, we can acquire Glimmer up to 100,000. But, according to the Live Stream, the new Glimmer Cap is expected to be 250,000. Now, keep in mind that this might not be the new Glimmer Capacity. As this was a developer build of the game. So, take everything with a grain of salt.
Enhancement Prism and Ascendant Shards
Along all of that new stuff, Bungie teased new materials (similar to Enhancement Cores) that are – Enhancement Prism and Ascendant Shards. These look like the next Tier of Enhancement Cores. In Shadowkeep, similar to the Spider, Gunsmith will also have a Material Exchange shop for us. Now, if we take a closer look, we can see that Enhancement Prism and Ascendant Shards are also available under the Exchange Materials section. This confirms that you'll be able to purchase these materials from Banshee. I'm sure there will be more ways to acquire Enhancement Prism and Ascendant Shards in Shadowkeep.
New Character Screen UI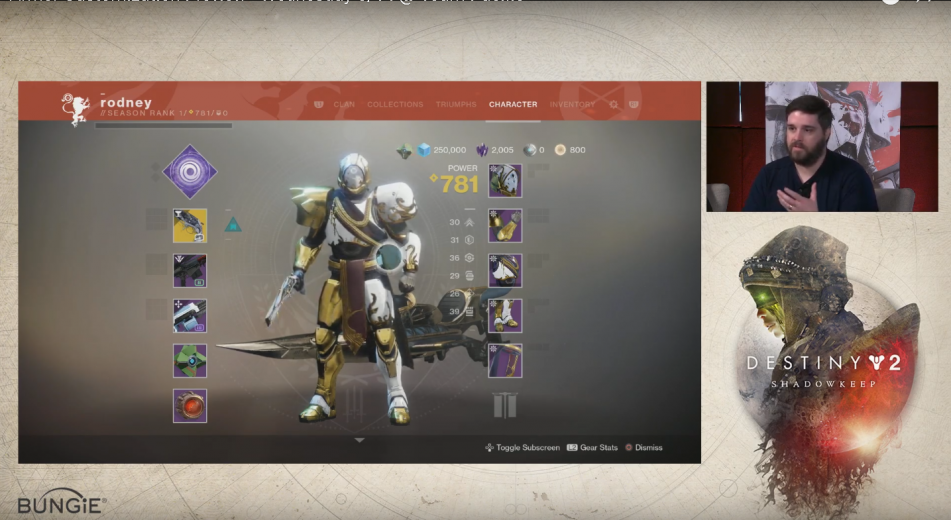 We also get to see our first look at the brand-new Character Screen. Previously, we only had our Guardian floating with Weapons equipped. In Shadowkeep, Bungie has added our Sparrow and our Ghost to the Character screen – which look pretty sweet and sharp. They also said that there will be more way to acquire Enhancement Cores in Shadowkeep.
Destiny 2: Shadowkeep will be hitting PlayStation 4, Xbox One and PC, on October 1, 2019, and later in November on Google Stadia.