Bungie just released another ViDoc for Destiny 2 Shadowkeep. The first one we had was on June 4th with the announcement of Shadowkeep. In the last Bungie ViDoc, they talked about what top-tier features have been added to Destiny 2 with Shadowkeep this fall and how it'll change the way you play Destiny 2 right now. In today, ViDoc, Bungie revealed a lot of new features along with new Nightfall Difficulties coming in Destiny 2.
Destiny 2: Master Difficulty in Nightfall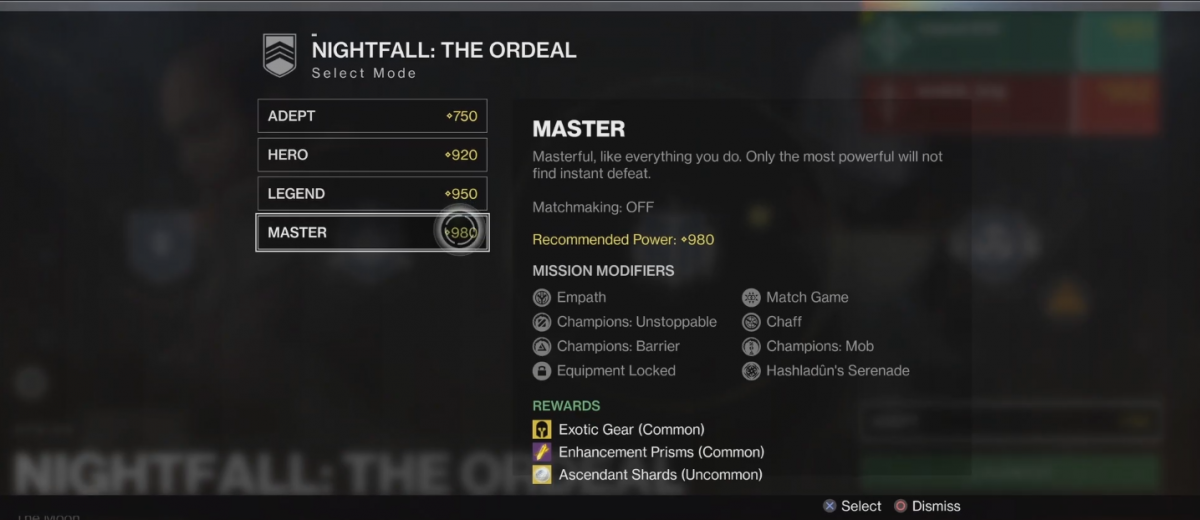 With today's ViDoc – The Moon and Beyond, there were a lot of sneak-peeks at the new stuff we're about to get in Shadowkeep. One of these is a new Master Level Difficulty. But before you get excited, keep in mind that you need 980 Power Level to play Nightfall with these difficulty settings. There are a total of four difficulty levels for the shown Nightfall that is – The Ordeal.
Adept – starting at Power Level 750
Hero – starting at Power Level 920
Legend – starting at Power Level 950
Master – starting at Power Level 980
Now, Bungie has previously said that there is no Power Level cap in Shadowkeep. Meaning you can gain infinite power level depending on how often you play. We've also been told that the soft and hard cap is around 950-960. So, to play that "Master Difficulty" Nightfall, you need to increase your Power Level through your Seasonal Artifact.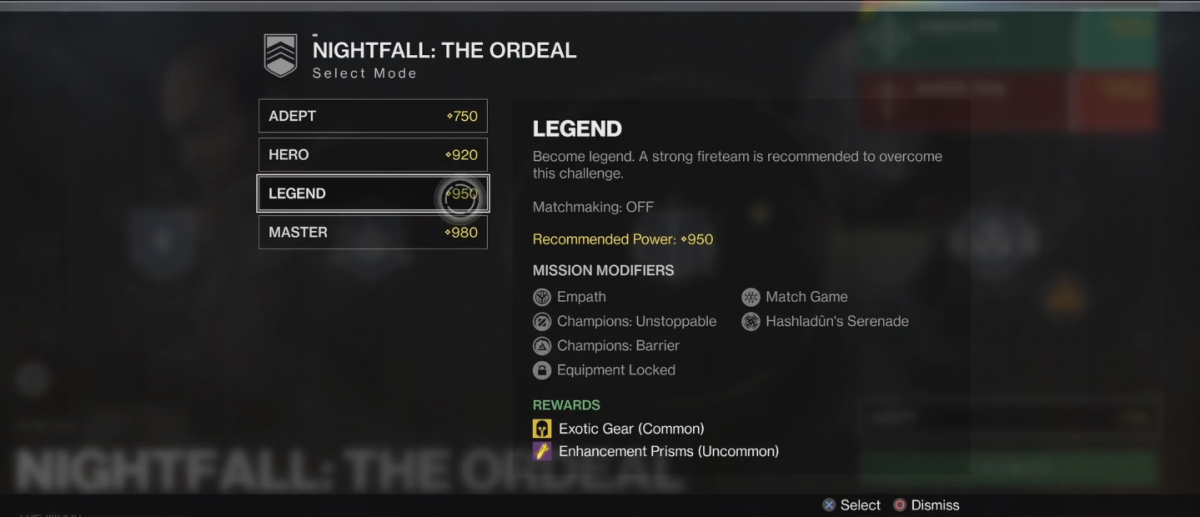 Other than that, we can see there are a lot of new Modifiers as well. Starting with Empath, Champions: Unstoppable, Champions: Barrier, Hashladun's Serenade. We don't know what these modifiers do at this moment. If you take a closer look at the image, you can see there's an option that says "Matchmaking: OFF." This could mean that matchmaking would finally be coming to nightfall. We don't know how this feature will be implemented in the game. As we know, for Nightfalls, equipment is locked. So, for this, players need to gear up everything they need for the Nightfall before matchmaking.
Destiny 2: Shadowkeep will be hitting PlayStation 4, Xbox One and PC, on October 1, 2019, and later in November on Google Stadia.