Shadowkeep is coming this fall in Destiny 2. Back in June, Bungie dropped some big bombs to the community. They announced that Bungie will be splitting with Activision after 5 years of publishing the game. Now, they'll be self-publishing the game with Shadowkeep. Along with that, Destiny 2 will be moving from Battle.net to Steam this fall as well. Destiny 2 Steam Page is now live for pre-orders.
Destiny 2: Shadowkeep Download Size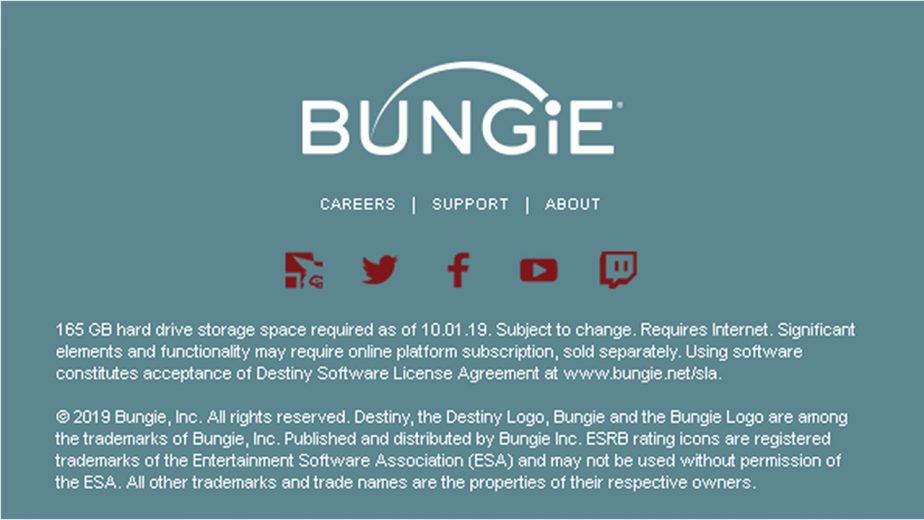 If you're signed up on Bungie.net to receive the latest news, updates, and promotions, Bungie just sent out an email regarding Destiny 2 transferring to Steam on PC. And right at the end of that email, there was a text that detailed the storage space required for Shadowkeep on PC. According to that, Shadowkeep on Steam will require 165 GB of Storage Space on your Hard Drive this fall. Obviously, this is not the final number and is subject to change.
"165 GB hard drive storage space required as of 10.01.19. Subject to change. Requires Internet. Significant elements and functionality may require online platform subscription, sold separately. Using software constitutes acceptance of Destiny Software License Agreement at www.bungie.net/sla."
As far as consoles are concerned, according to the game page, Destiny 2: Shadowkeep will require a total of 165 GB of space (the game is currently 80-85 GBs on consoles).
Destiny 2 PC transfer will initiate later this month on August 20, 2019. You'll need to visit this link on Bungie website to transfer your Destiny belongings to Steam. Other than that, Cross Save will also be going live just the next day on August 21, 2019.
Players will finally be able to play on any platform without losing their in-game progress. Shadowkeep comes with some really neat features like Armor 2.0, Finishing Moves and new Eververse changes this fall. The future for the Destiny franchise is looking very bright indeed.
Destiny 2: Shadowkeep will be hitting PlayStation 4, Xbox One and PC, on October 1, 2019, and later in November on Google Stadia.