Since the release of Sunshot Catalyst in Destiny 2 in Year 1, a majority of the community has been asking Bungie to increase the magazine size of this exotic hand cannon. Last week, Bungie finally made a comment on this matter saying, "The team has been hard at work on some Sandbox QOL coming in Shadowkeep. One item, in particular, is Sunshot and its mag size." He also said that we'll get more information about this change when we're closer to October 1. Now, Bungie also announced that they'll in increasing the Reckoning Drop Rate on September 3, 2019. 
New Sunshot Magazine Size Revealed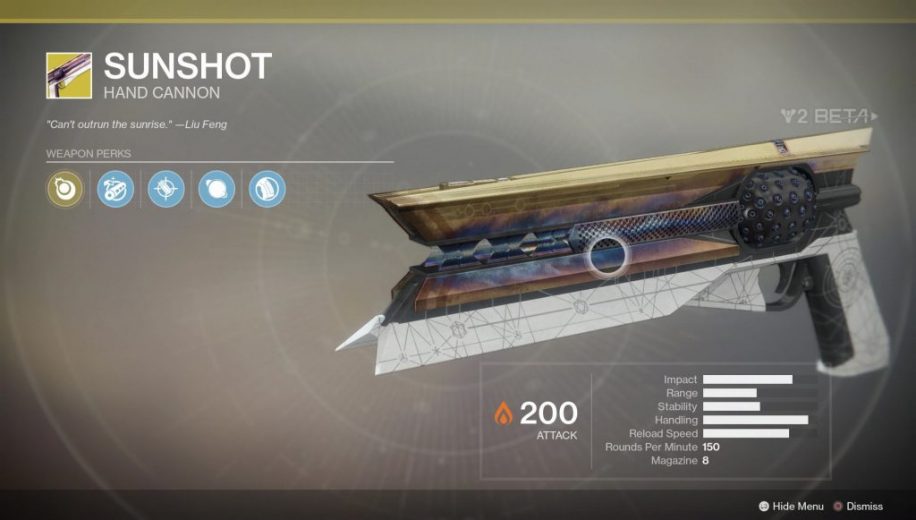 Earlier today, Community Manager at Bungie, dmg04 on Twitter tweeted a picture of him and Cozmo23 (Community Manager). Now, this might look like just another casual picture of Bungie staff, but it's not. If you take a look at the background screen, you can see the new updated version of Sunshot – an exotic hand cannon released with Vanilla Destiny 2 in 2017.
The current magazine size for Sunshot is 8 rounds, which, considering this weapon is 150 RPM (Rounds Per Minute) hand cannon, is very low. The updated Sunshot will be getting 4 more extra rounds in its magazine making it a total of 12 rounds per magazine, which is great!
Reckoning Drop Rate Buffed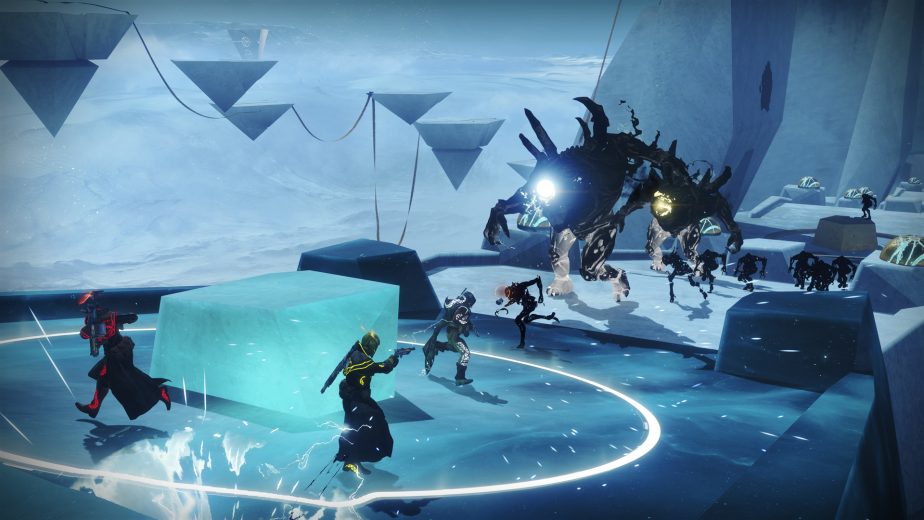 On August 3, 2019 (Weekly Reset), Bungie will be increasing the drop rate for the reckoning activity. This means, if you want the Notorious Armor set, now is the best time for that. Dmg04 said we'll get the exact numbers on August 3. Cross Save is live in Destiny 2. Have you tried the game on PC in all its glory? Let us know your thoughts in comments! Destiny 2 will also be moving to its new home – Steam, on October 1, 2019 with the release of Shadowkeep.
Destiny 2: Shadowkeep will be hitting PlayStation 4, Xbox One and PC, on October 1, 2019, and later in November on Google Stadia.