Trial by Fire, the third chapter of Tides of War, is soon to come to an end. This third phase of Battlefield 5 DLC was the last of the three originally announced by DICE, but the studio has now revealed a bit more about what will be coming next. Chapter 4, Defying the Odds, will begin in late June, while Chapter 5 will come later this year. Following DICE's showcase at EA Play, the studio has now revealed their roadmap for these two upcoming chapters.
Battlefield 5 DLC: What's Coming in Chapter 4 – Defying the Odds
The first defining feature of Chapter 4 – Defying the Odds, is maps. This fourth phase of Battlefield 5 DLC will introduce a total of four new maps. The first two are Al Sundan and Marita, while the latter will be smaller-size maps designed for a new close-quarters game mode; Provence and Lofoten Islands. Of course, new weapons will be introduced throughout Chapter 4, as part of their usual weekly challenges. Additionally, DICE will be expanding the maximum career rank up to 500.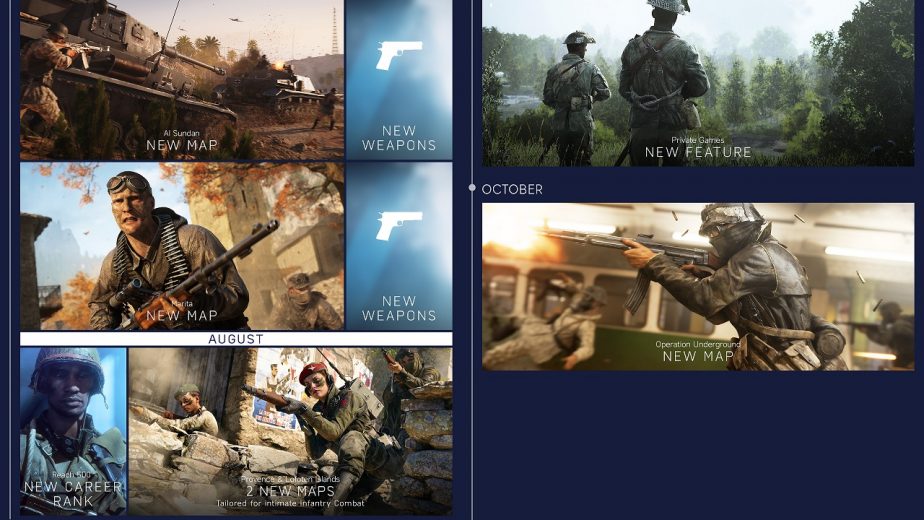 All of the features above will arrive in the game through June, July, and August. After that, DICE still has plenty of content in the works. In September, the studio will be adding private games to Battlefield 5, a feature much-requested by fans. Following that, DICE will be bringing a brand-new game mode called Operation Underground; a fast-paced, close-quarters mode set in new maps which take place below ground in subterranean metro systems.
Battlefield 5 DLC: What's Coming in Chapter 5
Chapter 5 is still mostly under wraps, although fans did recently get a glimpse of it. The latest trailer for the game revealed that the chapter will be expanding the game into the Pacific Theatre of the Second World War. What this means is that DICE will be adding two completely new factions to the game; the U.S. and Japan. There will be at least 7 new weapons and gadgets before the end of the year, and new vehicles, which will include boats too.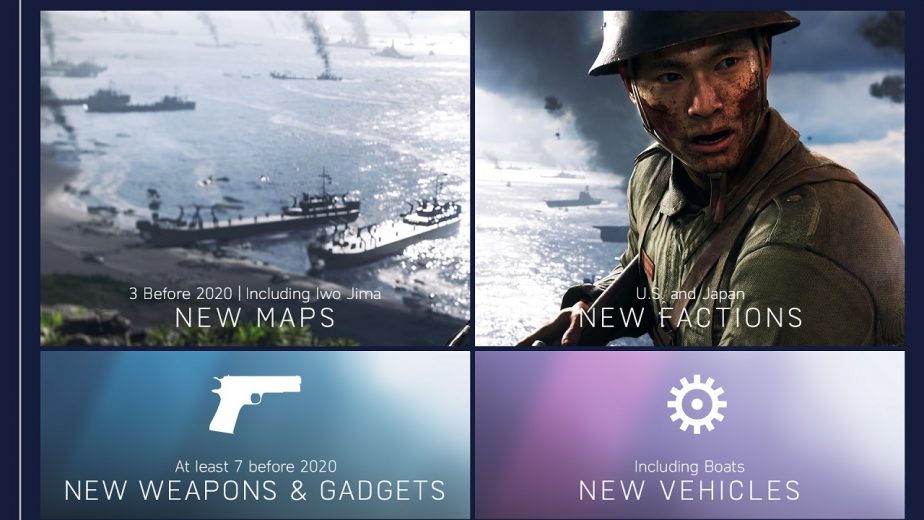 Additionally, Chapter 5 will introduce at least 3 new Battlefield 5 maps before the end of 2019. Details are still scarce, but one of these maps has been confirmed as Iwo Jima, the site of one of the most significant battles of the Pacific Theatre.