The Elder Scrolls: Online is one of the most successful MMORPGs of recent years, since its launch back in 2014. The game, which is developed by ZeniMax Online Studios, a branch of Bethesda's parent company, is currently available on PC, Xbox One, and PlayStation 4. It was revealed today that the studio actually considered bringing it to the Nintendo Switch too, but the developers ran into a problem.
Why The Elder Scrolls: Online Won't be Coming to Nintendo Switch
Speaking at PAX Aus earlier today, Matt Firor, the Director of The Elder Scrolls: Online, brought up the topic of a Switch version of the game. Speaking to GameSpot, Firor said that they would have loved to bring the game to the Switch, but it proved impossible; "We have thought about Switch but ESO is an enormous game," he says; "and it just will not work. I would love for it to because I love Switch. It is one of the largest games ever made, and it just will not fit on Switch."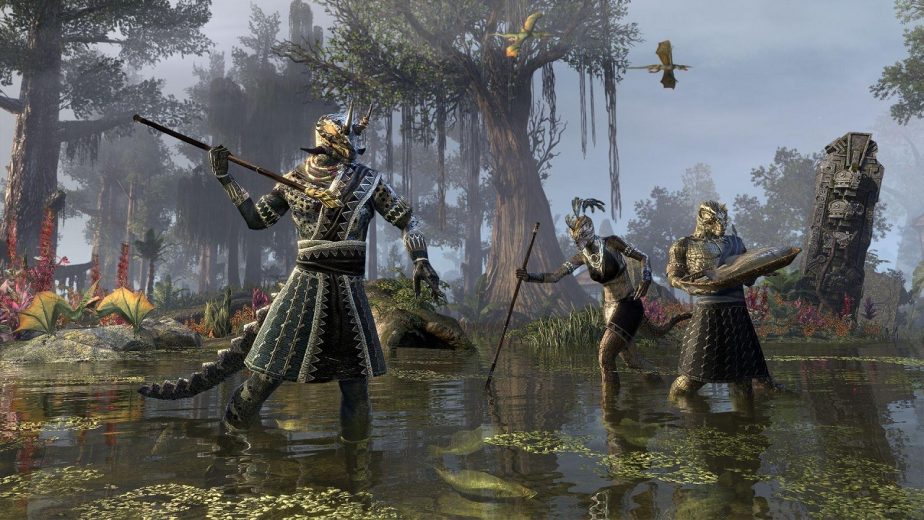 The Elder Scrolls: Online is currently around 75 GB on consoles. Apparently this is much too large for the Nintendo Switch to handle. Although Bethesda has brought The Elder Scrolls V: Skyrim to the Switch, the Switch version of the game is just 14.3 GB. Indeed, there's also the question of whether the game would find an audience on the Switch. Unlike PC, there are very few MMOs at all to be found on the Nintendo Switch. One of the only MMOs available on the platform is Dragon Quest X, developed by Square Enix. However, this game is only available in Japan.
The Elder Scrolls: Online just received a new DLC; Murkmire, along with the game's 20th major update. The studio is currently running a huge event called #OurElderScrolls, a huge celebration of the game's massive online community.