Bethesda announced two major new DLC expansions for The Elder Scrolls Online during their E3 presentation; Wolfhunter and Murkmire. Bethesda has yet to announce release dates for either DLC. However, the Wolfhunter DLC pack has now been added to the game's PTS servers as part of the v4.1.0 Elder Scrolls Online update; suggesting that the DLC could see a full launch within the next few months.
The v4.1.0 Elder Scrolls Online Update & Wolfhunter
The v4.1.0 update for Elder Scrolls Online introduces an array of patches, but the bulk of the new content comes from the Wolfhunter DLC. "Wolfhunter introduces two new 4-player dungeons allowing you to venture into the Hunting Grounds of Hircine," stated community manager ZOS_GinaBruno on the game's forums; "in addition to a host of new collectibles and item sets. You'll also find a number of updates to the base game including a new Battlegrounds map and Outfit Styles, the addition of Keep Recall Stones for Cyrodiil, updates to the Respec System, and more.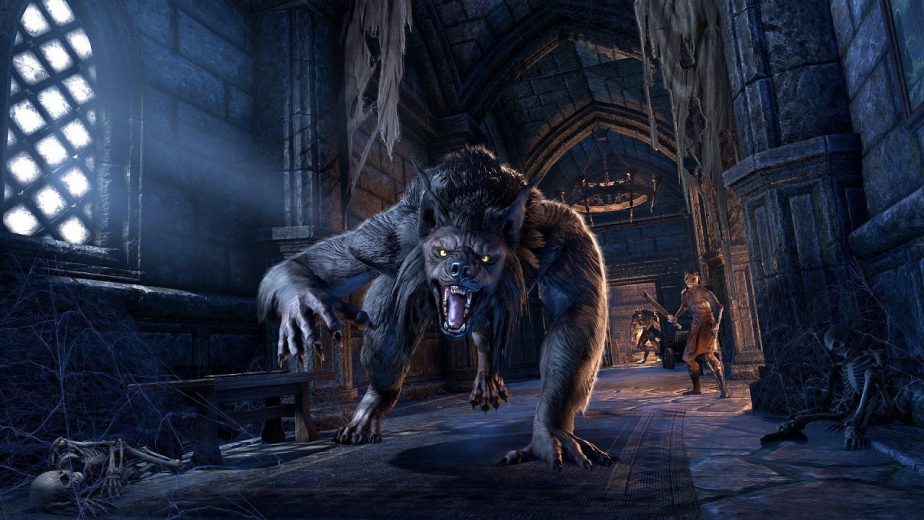 The community manager's update continues to explain; "We've also made a number of balance changes in this update with the main goals being to improve the Werewolf skill line, reducing the duration of snare and defile effects, and increasing the viability of a number of the less popular item sets."

For now, the Wolfhunter DLC is only available on the PTS servers. In total, the update is around 2.3 GB in size. In comparison with other DLC packs, the size is relatively small. That's not entirely surprising, however. The E3 announcements were clear that Murkmire will be a major region update in the same vein as the Morrowind and Summerset DLC expansions. Wolfhunter, on the other hand, will be a smaller pack. The Orsinium DLC, for example, was around 4 GB, while the Dark Brotherhood DLC was closer to 3.2.