While Bethesda is on the verge of releasing Wolfhunter, the next DLC for The Elder Scrolls Online, the game's next major update is on its way as well. The studio published a preview today of what players can expect to find in this update; it seems that Update 19 focuses heavily on The Elder Scrolls Online PvP.
The Istirus Outpost Battleground Map
The first thing which Update 19 will implement is a new map for The Elder Scrolls Online's Battlegrounds Mode; Istirus Outpost. "This new map features a large arena at its center," explains the latest preview; "and it is circled on one side by a ruined tower and the other a deep trench. Most notably, this new Battleground is only semi-symmetrical, meaning the way each team navigates the map will be different, based on their spawn location". Notably, Istirus Outpost will be the first Battleground map to allow players to use mounts.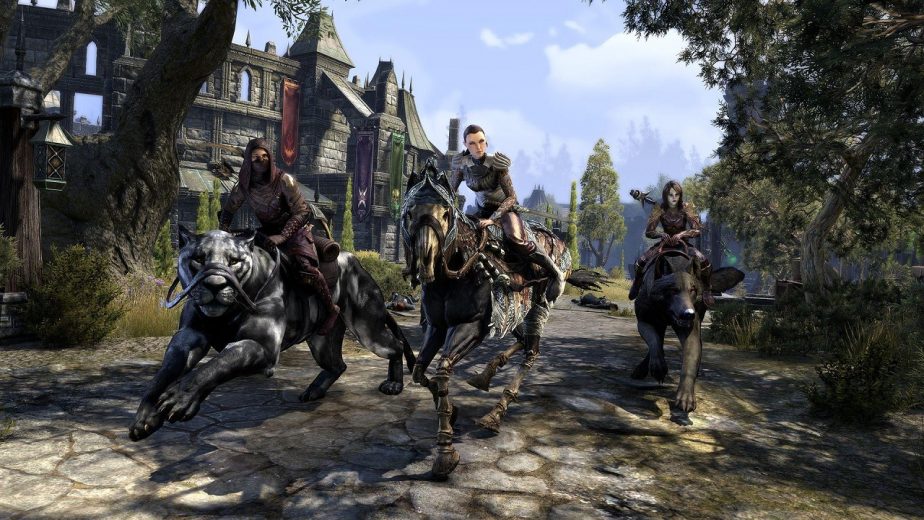 Brian Wheeler, Lead PvP Designer for the game, explained that the developers wanted to push map knowledge with Istirus Outpost. "When designing Mor Kazgur," he explained; "we forced players to always know what's going on around them, but for Istirus Outpost, we'd see what it's like to push map knowledge a bit more. As a result, each individual location has a different gameplay feel to it."
Keep Recall Stones and Changes to Keeps
The next new change for Update 19 is the addition of Keep Recall Stones. These items allow players to teleport to any of the Keeps currently owned by their faction. The new items can be kept either in a player's inventory or Quickslot wheel. Like the existing teleportation shrines, players won't be able to teleport to a Keep which is under attack. You also can't use them in combat, inside the Imperial City, while near a Keep, Resource, Outpost, or Town, or while carrying an Elder Scroll. The stones will cost 20,000 Alliance Points, but can also be found in Rewards of the Worthy bags.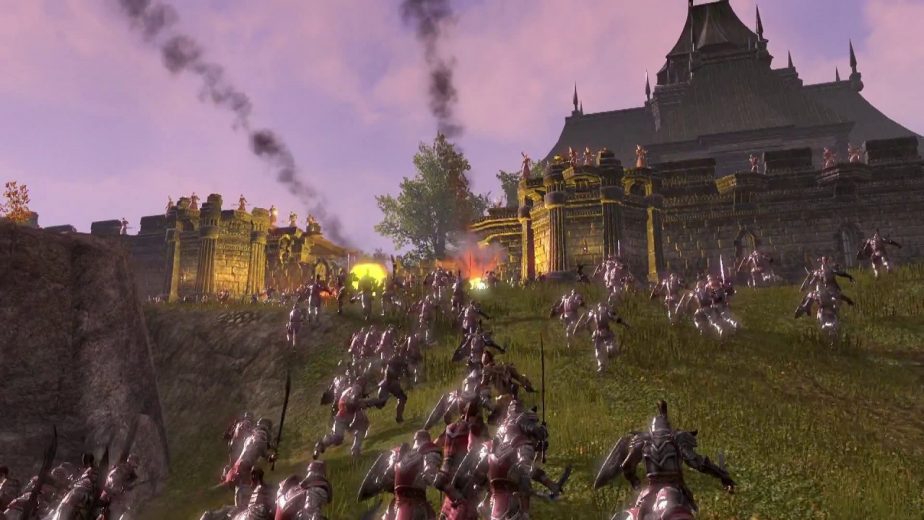 In addition, Bethesda will be changing Keeps and Resources to have two levels in Update 19. If Keeps lose a Resource prior to an attack now, they will suffer degradation. As a result, capturing Resources first will make it easier to take a Keep.
New Outfit Styles and Gladiators
Three new Outfit Styles will be added in Update 19; Pit Daemons, Storm Lords, and Fire Drakes. These styles have a chance to drop after players complete a Battlegrounds match. Pit Daemon styles drop from Deathmatches, Storm Lord styles drop from the Capture the Relic and Chaosball modes, and Fire Drake styles drop from Domination and Crazy King. If a player places on one of the Battlegrounds Leaderboards, they will have a chance to be rewarded with a style as well.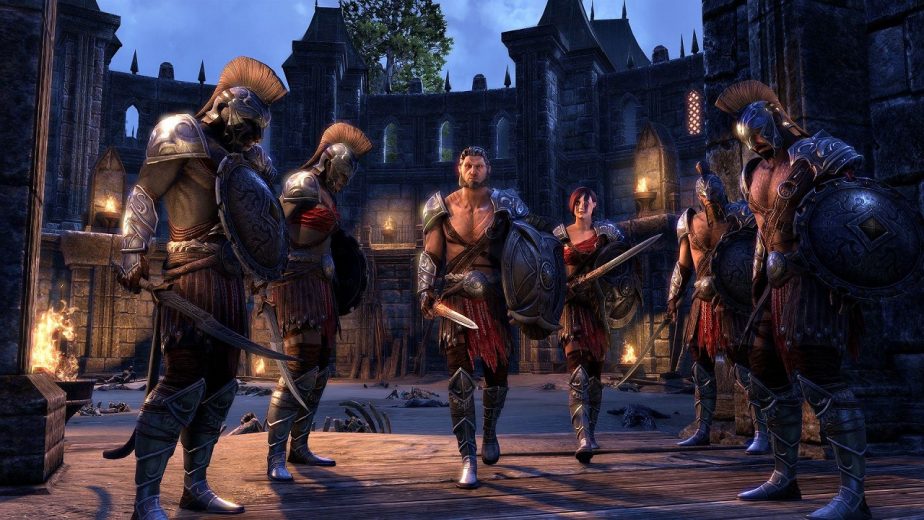 Update 19 also lets players get the Arena Gladiator Costume. This AvA-exclusive costume can only be gained by collecting 50 Arena Gladiator Proofs; these can be collected by completing the daily Cyrodiil Conquest quests. Once players amass the Proofs, they can purchase an Arena Gladiator's Exultation from a War Researcher; this costs 10,000 AP. That item can be used to make the costume in any Runebox.