On the 18th of March, in just over one month's time, Gearbox will be releasing the final planned Borderlands 3 DLC; Director's Cut. Alongside a new series of story missions, players will also get the chance to challenge an all-new endgame raid boss named Hemovorous the Invincible.
Borderlands 3 Raid Boss: Hemovorous the Invincible
One of the primary features of the upcoming Borderlands 3 Director's Cut DLC is Hemovorous the Invincible; an extremely powerful Varkid raid boss designed to be a major endgame challenge for experienced players. According to Gearbox, Hemovorous will drop "some of the best loot in the game". (Although killing them will be a major challenge, of course!) The raid boss isn't connected to any story mission or sequence of encounters. Instead, players can simply find them behind a sealed door.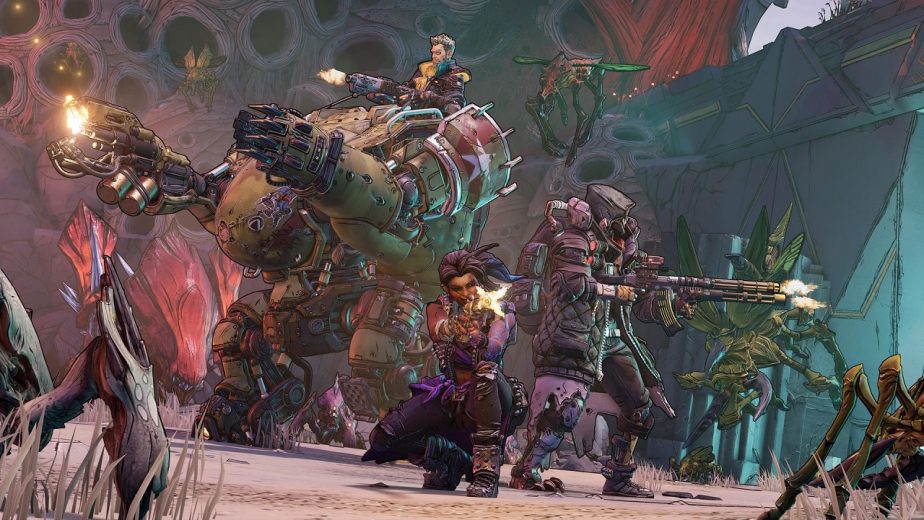 To access this door, players must have completed the main story campaign and must own the Director's Cut DLC. The door itself can be found on Pandora, and requires that players pay 500 Eridium to open it. Behind the door, players will go toe-to-toe with Hemovorous the Invincible. "This radi boss fight provides one of the greatest end-game challenges veteran Vault Hunters can find," writes Gearbox; "especially since her fearsome strength scales with both your character level beyond 35 and your active Mayhem Mode level". As a result, challenging Hemovorous is best done with a group of veteran players.
Hemovorous isn't the only new content coming in the March DLC, of course. Director's Cut will also introduce a new series of story missions focusing on Ava's Mysteriouslier podcast. This supernatural-themed narrative will take players from Pandora to Eden-6, Promethea, and Nekrotafeyo. According to Gearbox, players will have to investigate crime scenes and sites of paranormal activity by finding environmental clues. Additionally, the studio claims that the story will; "send ripples throughout the rest of Borderlands 3's story."