The Borderlands 3 Director's Cut is set to be the final post-launch expansion for the 2019 title, forming the second half of the game's unexpected second Season Pass. In Gearbox's latest episode of The Borderlands Show, the studio revealed the first details about what players can expect in this final DLC when it launches in March.
What is the Borderlands 3 Director's Cut DLC?
The Director's Cut DLC for Borderlands 3 follows the launch of The Designer's Cut DLC in late-2020; the first of the two post-launch expansions included in the second Season Pass. The Designer's Cut brought a new skill tree to the game for each of the playable Vault Hunters, as well as the Arms Race game mode. However, unlike previous expansions, it didn't include any new story content; something which led to some criticism from fans regarding the seeming lack of content.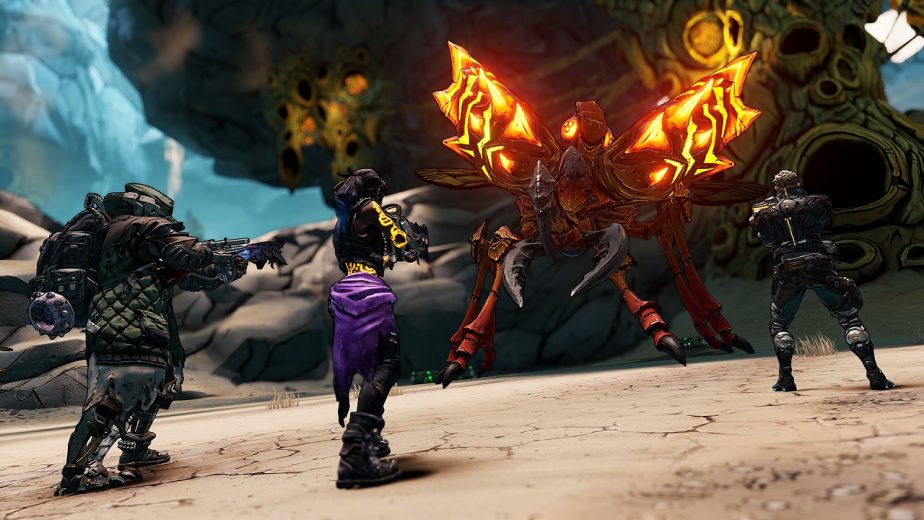 The Director's Cut DLC, on the other hand, appears to be taking this criticism on board. Due to launch on the 18th of March – one month after the upcoming re-release of Tales From the Borderlands – the DLC will include brand-new story missions and a huge new raid boss. The latter is known as Hemovorous the Invincible. "A gargantuan Varkid who drops some of the best loot in the game (provided you can actually kill her)," explains Gearbox; "Hemovorous has made her lair behind a previously sealed door on Pandora."
Opening this door requires the expenditure of 500 Eridium. However, on the other side is a battle designed to be one of the toughest endgame challenges in Borderlands 3. The encounter will also scale with your level beyond level 35, and even scale with your active Mayhem Mode level.
Alongside Hemovorous, the new DLC introduces a new series of story missions focusing on paranormal investigations with Ava. According to Gearbox, these will; "send ripples throughout the rest of Borderlands 3's story," and will span all of the game's different planets. Alongside this headline content, The Director's Cut also adds Vault Cards to the game; three new tracks which allow you to unlock cosmetics. (Though only one will be available at launch, with the others coming later in 2021.)