Epic Games has done a great job with Fortnite Battle Royale throughout its first 13 months. The game developer has been consistently releasing updates every week, making the game feel fresh and fun. Furthermore, it appears that another big feature will be added to the game soon.
The Fortnite developer has recently released the Support-A-Creator event and a YouTube video which explains what the event is about. However, the video may have revealed in-game tournaments for the video game. This can be seen at the 0:20 mark as there is a Tournaments tab in the main menu.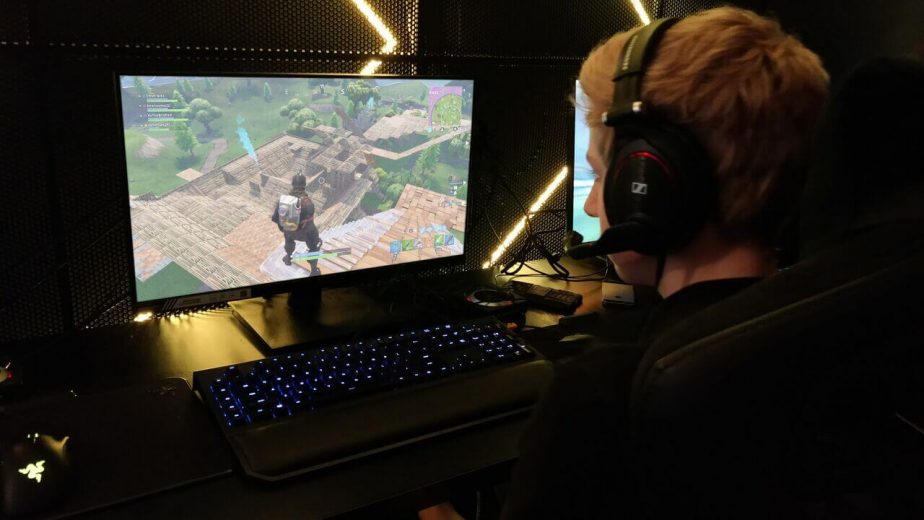 Fortnite In-Game Tournaments
Right now, no one knows if Fortnite in-game tournaments will actually be added or how they would work. However, Epic Games may release custom matchmaking for everyone soon, and these tournaments could have something to do with it. As we already know, custom matchmaking allows players to create their own lobbies and share them with the community.
Epic Games has yet to make an announcement regarding this feature. Even though its reveal was most likely accidental, Fortnite players are hoping that the game creator will confirm that this feature is indeed coming. As you can see in the video below, the Tournaments tab is the main menu, located between the Locker and the Challenges tabs.
Fortnite will have to compete with some great games this fall. This is why it won't be surprising if we get something more from it soon. Fortnite's in-game tournaments would make the game much more fun and competitive, and there is no doubt that many players would play them.
Additionally, some players believe that this could be Fortnite's ranked system. The system would separate players through different ranks and there would be skill-based matchmaking. Furthermore, players would get exclusive rewards for each season.