Another massive Fortnite event is coming to the game very soon, Epic Games has confirmed. The video game developer has published a blog post on November 24, revealing some important details. Just as many leakers have correctly revealed, Chapter 3 will start in early December 2021.
Unlike Chapter 1, Chapter 2 will end with only eight seasons. However, the total duration of the current chapter has already exceeded the duration of the first one. Having two more seasons would take the chapter to summer 2022, which would not make players happy. Fortunately, the upcoming Fortnite event is going to introduce us to a whole new chapter!
The next Fortnite event is bringing Chapter 3
Just like with Chapter 2, Fortnite players are expecting a lot of new stuff in Chapter 3. As Epic Games has previously hinted, we might get the sliding mechanics and weapons dual wielding. Furthermore, players will most likely be able to swap their shoulders while shooting a gun, which will be a huge change.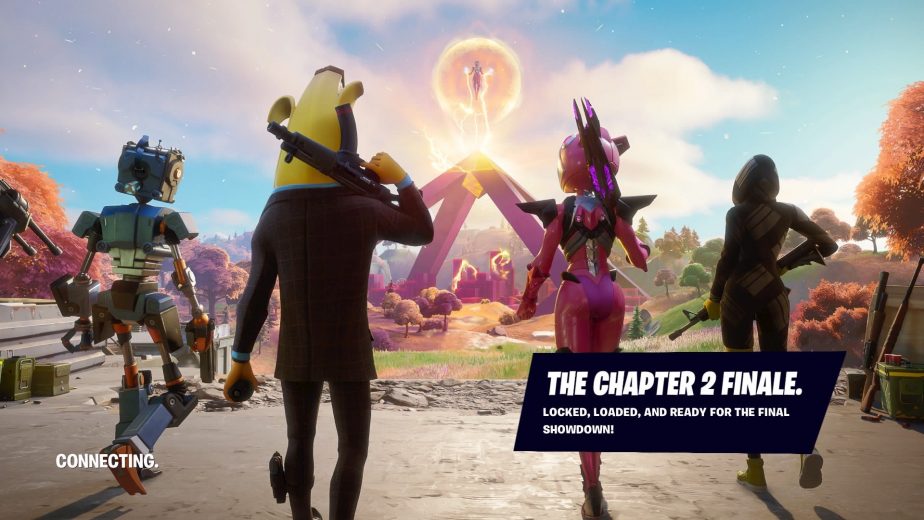 According to Epic Games, the Chapter 2 finale will be called "The End." This is another leak that has turned out to be true as it was first shared after the v18.40 update. Furthermore, the leaks have correctly predicted that players will be fighting about the Cube Queen in the event. However, we still don't know who is going to end up victorious!
The Cube Queen might end up winning the battle against players and destroying the island. After all, this is what the Fortnite developer has hinted with some of her cosmetic items.
Event start date and rewards
"To immortalize 'The End,' players who fight back The Cube Queen by attending 'The End' will unlock a special Loading Screen and Wrap!" Epic Games has stated in their blog post. Additionally, since Season 8 will end earlier than it was supposed to, all players who log in before the event will get a 225,000 Season XP reward.
The big Fortnite event will happen on Saturday, December 4. The event will start at 4 PM Eastern Time, so make sure you get in at least 30 minutes before to secure a spot! We can expect servers to be overloaded once again, so it won't be surprising if many players don't get on in time.
At the end (get it?), here is a teaser trailer for the upcoming Fortnite event!