Fortnite Chapter 3 is going to happen very soon. We have ented the final few seasons of Chapter 2 and many players are looking forward to a new experience the new chapter will bring. Epic Games, the Fortnite developer, has already teased Chapter 3 several times, hinting at the future of the game.
Epic has hinted at the destruction of the island once again. This is exactly what happened at the end of the first chapter during "The End" event and it was one of the most amazing things that have ever happened in Fortnite! Now, we are only two seasons away from Chapter 3 and we may see another massive destruction!
Fortnite Chapter 3 hints from cosmetic items
Epic Games has subtly released a couple of Fortnite Chapter 3 hints so far. Most of these hints have been released recently after the Cube Queen quests came out and they hint at what will most likely happen in the future. The Reality Render pickaxe has an interesting description, which is the first hint. "This staff has ended countless realities. Soon, the Island will join them," is what the description states, meaning that the island will most likely be destroyed soon.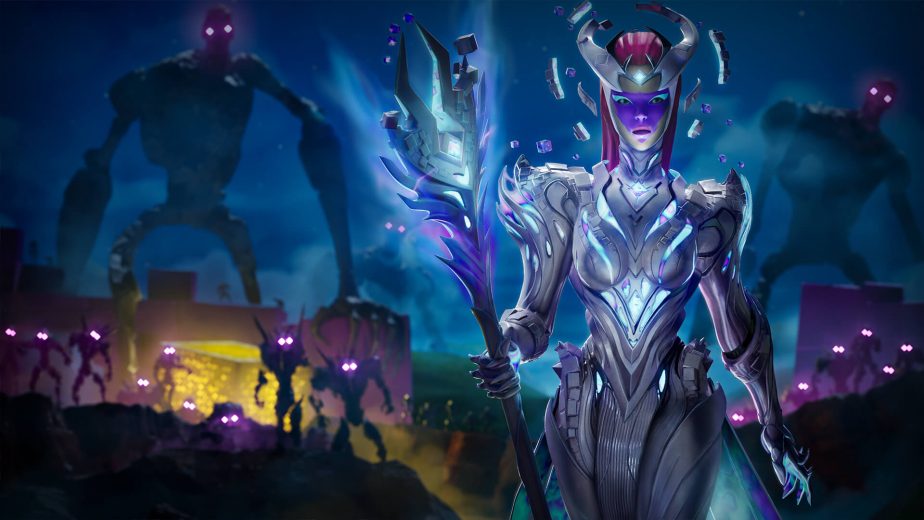 The Cube Queen's Legendary back bling, Cubic Vortex, suggests that the time is running out for the current chapter. "Time is running out for you. Tick, tick, tick," is its description. Finally, the Page-Turner emote has an interesting description as well: "Just a second, I'm almost at the end of the chapter."
Gameplay hints
Dark Jonesy NPC has some interesting lines when talking to players. The NPC claims he can see the future and he talks about "total annihilation" in some of his dialogue. Considering that the entire island is quite unstable, it won't be surprising if we get another massive destruction soon.

Furthermore, Chief Creative Officer at Epic Games, Donald Mustard, has hinted at many Fortnite events in the past. Mustard recently used a Twitter banner that looks like a Zero Point explosion. Several leakers, including HYPEX, have revealed Epic's plans for a new Black Hole and Mustard's previous Twitter banner most likely had something to do with it.
Finally, B.R.U.T.E. mechs will soon return to the game. The last time they were in Fortnite was during Season X, the season that concluded with "The End" event. Could we see a similar event at the end of Season 8? We'll have to wait and see!