With the release of the v23.50 update on Tuesday, February 28, Epic Games released Cipher quests. These new quests will be available in the game for the remainder of Chapter 4 – Season 1 and they grant free Fortnite cosmetic items.
The update was the final update of the season. Due to this, Epic has added a lot of new files to the game data, including hints for Season 2. However, the new season won't arrive for another week, but players can keep themselves busy with new quests in the meantime.
Here is everything you need to know about them.
More free Fortnite cosmetics can be unlocked
Cipher quests are all about encryption. There are two types of quests, unencrypted and encrypted. While unencrypted quests are straightforward, players will have to solve the mystery of encrypted quests and finish them to earn even more free Fortnite cosmetic items.
New quests are currently active and will be in the game until the season ends. They can be found on the Quests page.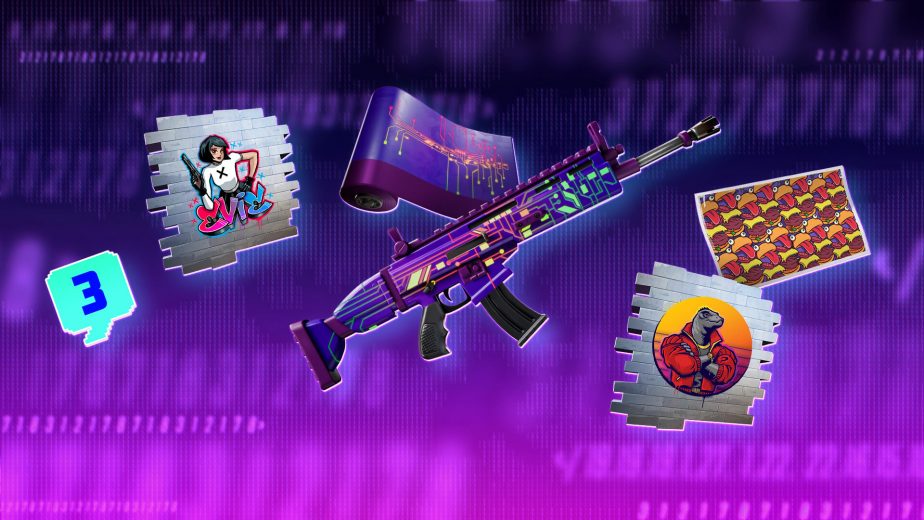 Here are all the rewards that are currently available for free and how to unlock them:
7 unencrypted Cipher Quests: Keep the Peace Spray
15 unencrypted Cipher Quests: Order Up Loading Screen
24 unencrypted Cipher Quests: Deciphered Emoticon
3 encrypted Cipher Quests: Circuitry Wrap
In addition to this, a new Lizard-looking skin was also leaked. This skin may be available in a couple of days, but it will most likely be used in the Fortnite Chapter 4 – Season 2 Battle Pass.
It's important to note that these free Fortnite cosmetic items are available for a limited time. After the season ends, they will most likely be released to the Item Shop, but they won't be free.