Fortnite Season 7 has been a blast, but what's really exciting is how close we are now to Fortnite Season 8! That means a new theme, new challenges, new skins and weapons, and changes to the map. What can we expect? Let's check out everything we know so far.
When Does Fortnite Season 8 Start?
You probably are already aware that Season 7 has been longer than usual. Instead of the standard 10 weeks, this season is 12 weeks. The reason for that involved the Christmas holiday break.
So when will Season 8 begin? The Fortnite Season 8 start date is Thursday, February 28th. The end date for Season 8 has not yet been announced. But there is no reason to expect it to run longer than 10 weeks. So we can tentatively guess that the final day of Season 8 will be Thursday, May 9th.
The Fortnite Season 8 Theme
We've had a snowy holiday theme for Season 7. While that has been a lot of fun, the end of Season 7 and the start of Season 8 means it is time to shake things up and bring in a new theme.
Given what we know at this point, we can speculate with a fair degree of confidence that Season 8's theme will be aquatic. There are a few reasons for this guess:
All of that ice is melting. It has to go somewhere, and when it does, it is going to result in flooding. An aquatic theme would make the most of all of that water.
There are hints of an earthquake on the way. A tectonic event like this could make the flood conditions even more dramatic.
In late December, Epic Games released the Fishstick skin.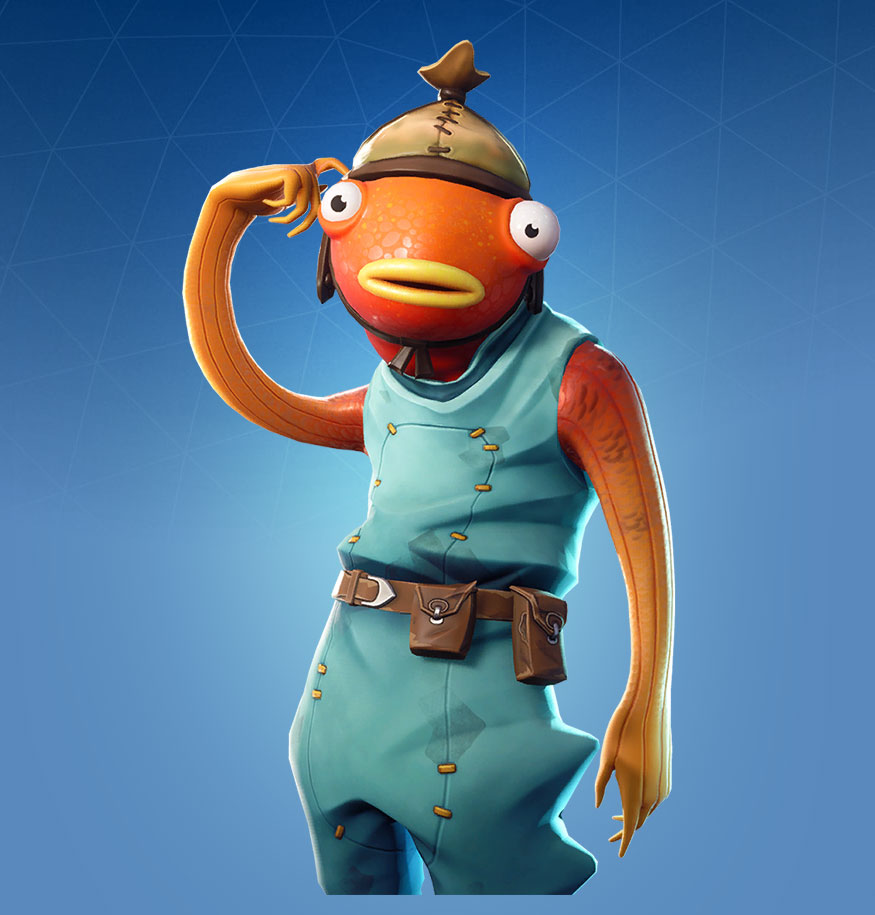 Also in late December, Fortnite Insider shared leaks which pointed toward an upcoming "Nautilus" skin.
Kind of a stretch, but it's worth pointing out that people born February 19th-March 20th are Pisces. Pisces is a fish, so it's kind of the perfect time of year to do something aquatic-themed.
While the aquatic theme is a popular theory, it is not the only one for Season 8. Some people are also speculating that there could be a fantasy or medieval theme. They point toward the eggs which were under the glacier at Polar Peak castle. Could they be dragon eggs? And what about that moving statue by the Wailing Woods? Is there a chance it is a golem?
Of course, it is really hard to imagine how these disparate elements could fit together. Then again, maybe they're not dragon eggs at all. Maybe they're sea serpent eggs or something.
What Will It Cost to Play Fortnite Season 8?
If you want to play the battle royale mode in Fortnite, you can do so free of charge next season, as always. But if you don't want to miss out on anything exciting next season, you should grab the Battle Pass. The cost of a Battle Pass is 950 V-Bucks, which is equivalent to around $9.50.
Don't Miss Out on a Single Development
Over the next couple weeks, we'll probably see a lot more rumors, leaks and updates on Fortnite Season 8. Find all of those updates in one place in our Fortnite news section. Enjoy what remains of Season 7 in the meantime, and check back soon!