Fallout 76 was officially debuted at Bethesda's E3 presentation just a few days ago. Now, the game has become available for digital pre-order, just a couple of days after that reveal. The game, which launches on the 14th of November, later this year, will cost $59.99.
A listing for Fallout 76 appeared on Amazon shortly after the game was announced. However, the game has now been posted on other digital stores, including the Microsoft Store, allowing gamers to pre-order the title through their consoles. There are two versions of the game available for digital pre-order; the Standard Edition, and the Tricentennial Edition. The game's Power Armor Edition, which comes with a wearable T-51 Power Armor Helmet, is only available for physical pre-order.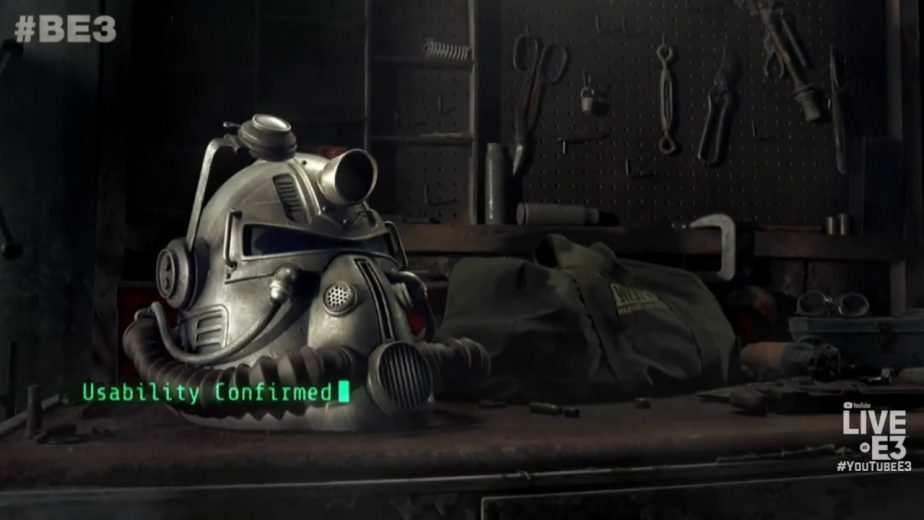 The Different Editions of Fallout 76
Fallout 76's Standard Edition is retailing for a cost of $59.99. On the other hand, the Tricentennial Edition costs $79.99. The latter edition includes a number of bonus content along with the game. That content ranges from unique "Tricentennial" power armor and weapon customizations, to a Vault Boy Mascot Head, to other commemorative and decorative items for the game's workshop. In addition, and perhaps most importantly, players who pre-order the Tricentennial Edition gain access to Fallout 76's public beta. The Tricentennial Edition can be pre-ordered physically as well as digitally, but in either case, purchasers will be provided with a code to gain access to the beta.
The beta, which Todd Howard described as the "Break-It Early Test Application" during Bethesda's E3 presentation, seems designed to test the game's online functionality and player interactions. Bethesda has yet to announce a release date, or how long the beta will run for.
The much more expensive Power Armor Edition of Fallout 76 can only be pre-ordered physically, and costs $199.99. This version includes the aforementioned Power Armor Helmet, a glow-in-the-dark map of Fallout 76's world, and several additional bonus items. It also comes with access to the public beta.