When Bethesda teased upcoming new content for Fallout 76, one of the things they mentioned was "new vaults opening," suggesting that some of the game's vaults (which are currently sealed) might be major areas in future content updates. Now, a number of players have gotten a look inside Vault 63… because of a bug. The issue apparently caused the players to wind up inside the vault when fast travelling to join an event.
A Fallout 76 Bug is Trapping Players in Vault 63
The bug seemingly occurs when players fast travel to join a Rad-Rat Horde event. However, it's unknown if the bug is unique to that specific event or not. In any case, several players reportedly found themselves inside Vault 63's unfinished interior, with no way out except via fast travel. Redditor McStaken was one of these players who got stuck in Vault 63, together with several other players. They took a number of screenshots to confirm where they had become stuck; showing what seems to be the empty rooms of the vault. After experiencing the bug, they Tweeted Bethesda and submitted a support ticket.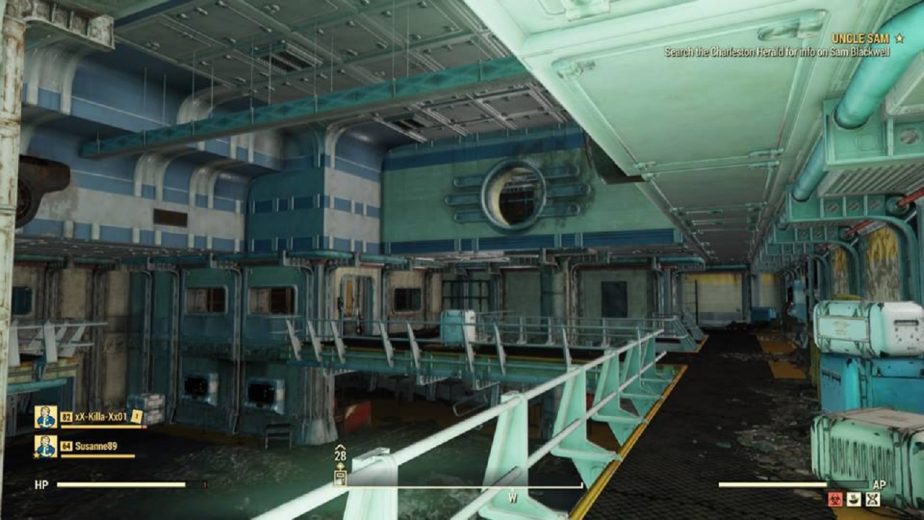 The players had concerns that they might be banned for entering an area that's normally inaccessible, as players were when they used illicit 3rd-party software to enter a secret developer room. Fortunately, in this case nobody should receive a ban. After all, this is clearly the result of a bug, not intentional hacking. Plus, there don't appear to be any major items or anything of note inside the vault which might leak out. In the case of the developer room, hackers were able to pilfer a wide variety of valuable items, prompting widespread account bans.
In fact, a Bethesda Community Manager responded to the Reddit post, saying; "Glad to hear you got in and out of the Vault in one piece. These Vaults are still under construction, but we look forward to sharing more on how they will become part of the game. In the meantime, we also appreciate when players like yourself let us know about stuff like this. We have shared with the team and will let you know if we have any follow up questions. Thank you!"