Bethesda has announced a new charity auction called Fallout 76: Helmets for Habitat. The auction is the studio's second collaboration with the charity Habitat for Humanity; a global nonprofit charity which undertakes projects to build sustainable housing in more than 70 different countries. The auction gives people the chance to big on 77 different unique T-51 helmets; the same helmets which comes with the Fallout 76 Power Armour Edition but personalised by a variety of artists and cosplayers.
What do 40 artists, custom T-51s, @Xbox, @HYPEBEAST, and @Habitat_org all have in common? #HelmetsforHabitat!

We're auctioning off one-of-a-kind T-51s to support Habitat for Humanity–and you can check out the auction here: https://t.co/yGLpVNUFv6 pic.twitter.com/a0ORXjUs59

— Fallout (@Fallout) October 24, 2018
The Fallout 76: Helmets for Habitat Benefit Auction
"Bethesda, HYPEBEAST and Microsoft have enlisted an incredible roster of street artists to design Fallout replica helmets in celebration of the release of Fallout 76," explains the auction page on Paddle8, an auction website where the auction is being held; "All proceeds from the final auction sale of each helmet will benefit Habitat for Humanity, a global nonprofit working in local communities across all 50 states in the U.S. and in more than 70 countries, to advance the vision of a world where everyone has a decent place to live. Bethesda Softworks is committed to donating a minimum of $100,000 to Habitat for Humanity."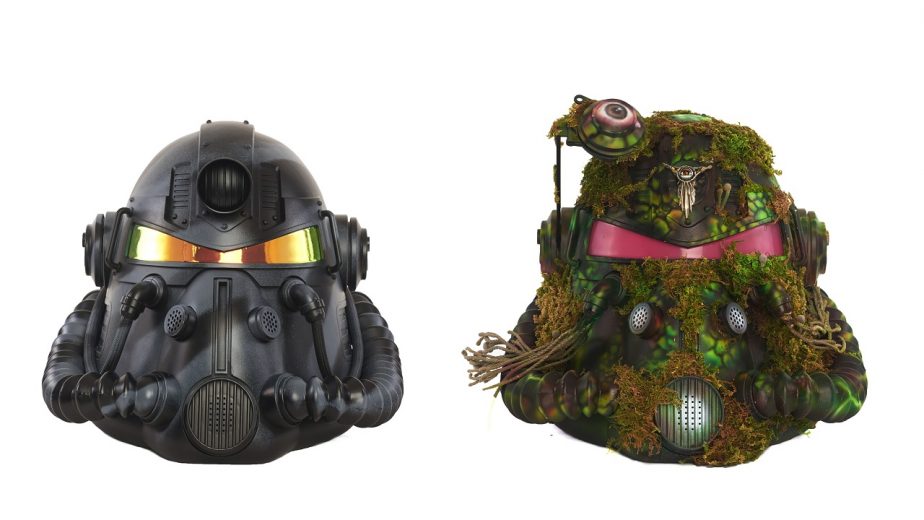 The auction will be live until 5 PM ET on the 14th of November; the day of the launch of Fallout 76. Fans have 20 days to bid on any helmets which they want to get their hands on; many have already exceeded $100 and certainly look set to climb higher as the auction continues. If you're in New York City, the helmets are actually available to view publicly. They are on display at the Microsoft Store located on Fifth Avenue.
This is Bethesda's second event in support of Habitat for Humanity. It is also merely the latest of their recent charitable endeavours. When Bethesda released the cover of "Country Roads," which was used in the Fallout 76 trailer, they donated all the sales revenue to the charity. More recently, Bethesda announced a charity concert which will be held in London. The proceeds from the concert will be a donation to War Child UK, a charity which supports children affected by war.