As Halloween arrives on October 31, EA's FIFA 20 Ultimate Scream has put together some of the scariest players from the pitch. As of Thursday, the EA Ultimate Team crew dropped the news that there are a pair of new Squad Building Challenge players. The arrival of Pique and Chong was a delight for many FIFA gamers. In addition, all of the other Ultimate Scream players have become available.
FIFA 20 Ultimate Scream SBCs: Pique, Chong
In the past week, we saw a FIFA Ultimate Scream Giovinco SBC arrive to the game. On Thursday (Oct. 31), many Ultimate Team enthusiasts were applauding the big reveal of two new FIFA 20 Ultimate Scream items. The Squad Building Challenge card for Pique (shown below) brought the most excitement from the community. It's a 90 overall for the Barcelona center back. Amongst his ratings are a stellar 90 Defense, 82 Physicality, 80 Dribbling, and 74 Passing.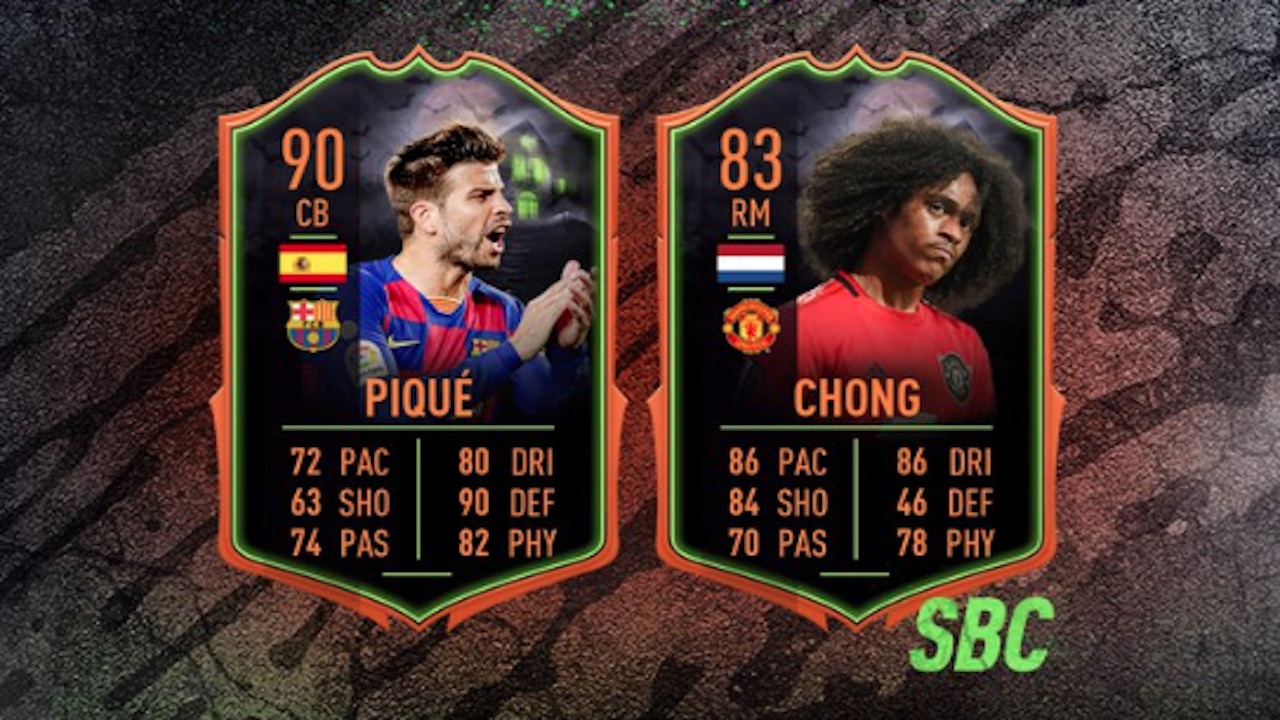 On gamer commented on the tweet, "those two cards are the dream FUT wise – Playable Pique and a United RW, GGs." Another Twitter user said, "Pique SBC looks worth [it]." Apparently, gamers were happy with the card ratings. Now it's just a matter of completing the right set to get Pique, or purchasing at the Transfer Market.
The Tahith Chong card was met with a positive reaction from his fans as well. There may be some gamers wanting better defense or feeling the card could be better overall. Others felt it shows an EA bias towards Manchester United players for their promotions. However, Chong's 83 overall Ultimate Scream SBC includes 86 Pace, 86 Dribbling, 84 Shooting, and 78 Physical ratings. He also provides a United player for FIFA Ultimate Team rosters.
In addition, EA's FIFA 20 Ultimate Scream players have all become available in packs but for a limited time. According to the FIFA tweet, they'll be in packs at the Market until Sunday, November 3, at 6 p.m. United Kingdom time. Here's a look at all of those FIFA 20 Ultimate Scream player items, as revealed by FIFA on Twitter.
Get more of the latest FIFA 20 news here including Ultimate Team and game updates.