An official gameplay reveal video arrived courtesy of EA Play to show fans some of the key features coming for FIFA 22 gameplay. The video, which came from the EA Play Live 2021 Spotlight Series, detailed aspects including HyperMotion Technology, Goalkeeper Rewrite, and True Ball Physics. Here are more details about what's on the way for EA's upcoming FIFA game.
EA Play Live 2021 Spotlight Series brings FIFA 22 gameplay reveal
With the EA's FIFA 22 pre-orders available, gamers are learning more about what to expect from the game. A panel of top individuals involved in helping to create and shape the FIFA 22 gameplay appeared during a special EA Play Live 2021 Spotlight Series video on July 20. They included Sam Rivera, FIFA Lead Gameplay Producer; Shaun Pejic, FIFA Gameplay Producer; Kantcho Doskov, FIFA Gameplay Director, and Gabe Zaro, FIFA Global Community Manager.
Check out the complete 30-minute video below for a full discussion of what's new in the FIFA 22 gameplay. Read below for some of the upcoming additions.
HyperMotion Technology, Full Team Authentic Motion, and True Ball Physics
FIFA 22 gameplay includes HyperMotion Technology. This will be exclusive to the next-gen PlayStation 4 and Xbox Series X/S consoles. It's intended to "bring gameplay to the next level of realism." It is an integration of advanced 11 vs. 11 motion capture and machine learning for the first time in the history of the game. This is to create a more authentic, fluid experience on the pitch.
The way it works, is they suit up 22 pro footballers to play an 11 vs. 11 matchup on the pitch, and grab motion capture. Machine learning will learn from tens of thousands of frames of motion capture data to create animation in the game. Based on what they shared during the reveal, machine learning helped add 4,000 new animations to the game.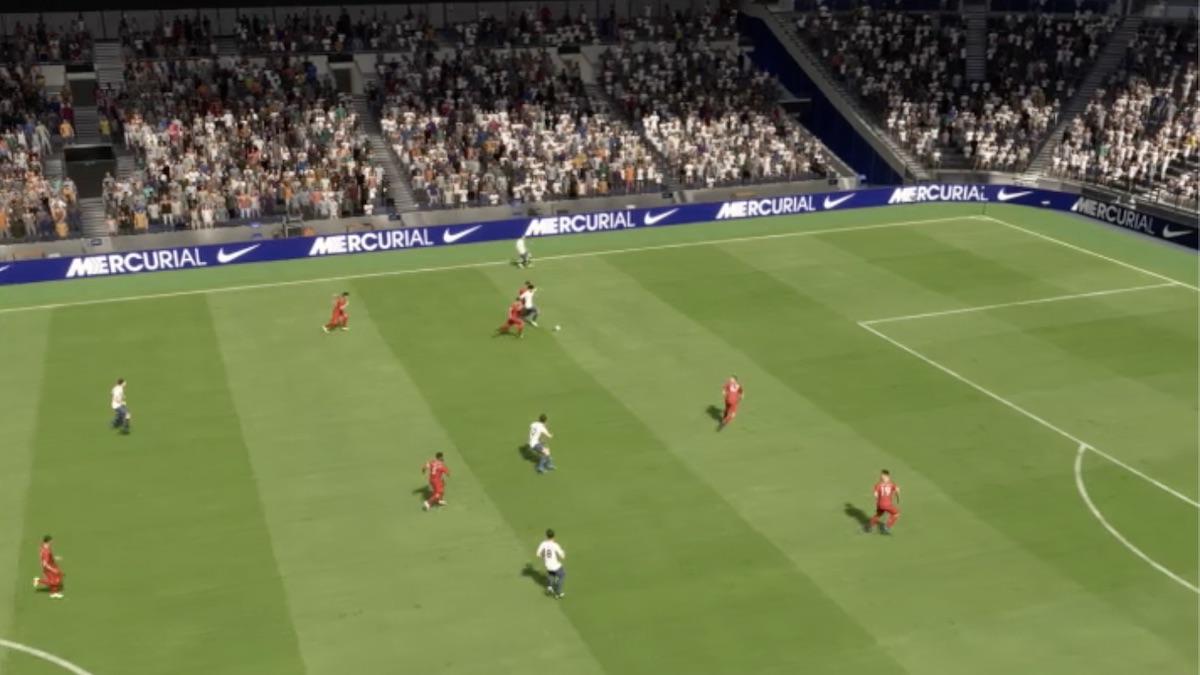 All of the new technology will help bring more realism to how players move in the game. An example given of how it works is the way players will alternate between short and long steps while dribbling to get in the proper position to score/pass the ball.
They also mentioned they've brought even more animation data in with how the ball moves too. This is referred to as True Ball Physics and brings even more realism to how the game looks.
Player Humanization will bring even more animations to players than before, such as gestures for not passing to someone who was open or missing a goal. Basically, this will all help the game "feel more alive."
New Goalkeeper system in FIFA 22
Based on information shared during the EA Play Spotlight video, the new goalkeeper system will "unlock much more reliable saves for the goalkeeper." Goalkeepers will also make smarter decisions during key moments in a game.
They've added many new animations to give goalkeepers more unique looks when making plays in games. Keeping with the above HyperMotion Technology and machine learning, the goalkeepers' motions are more fluid and realistic than ever before.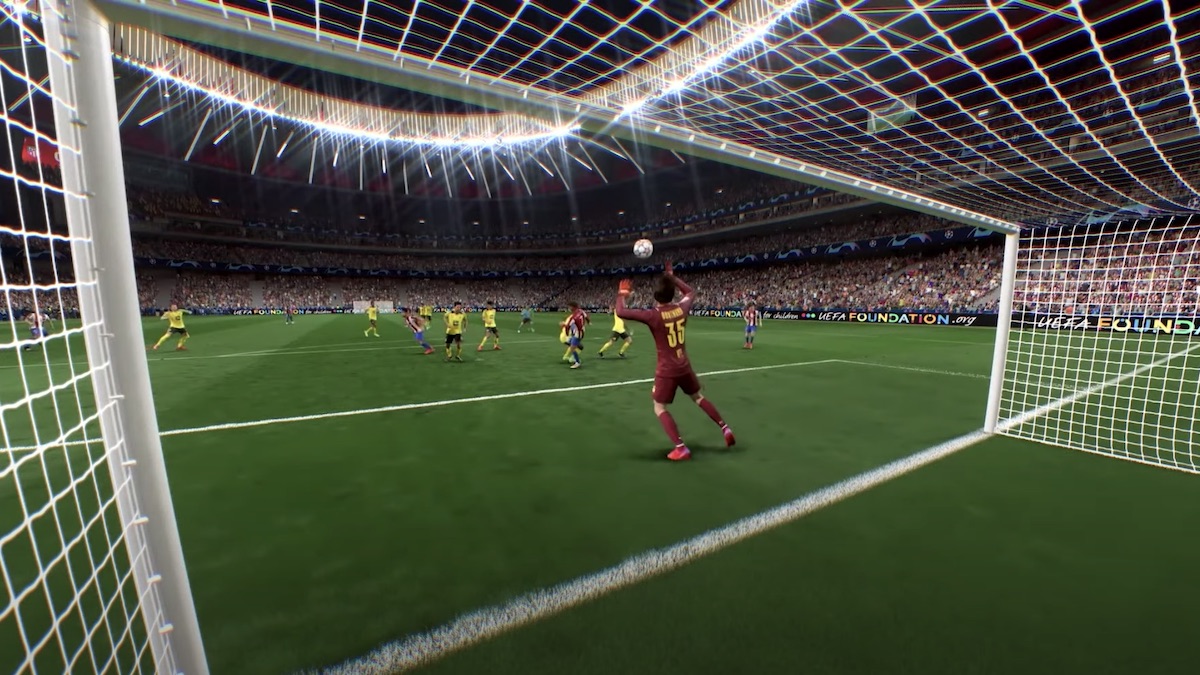 Explosive Sprint also among gameplay features
A new gameplay mechanic is part of FIFA 22 called Explosive Sprint. This involves pressing the right trigger at the right time to get a bigger push and acceleration with the ball. This particular mechanic will work for dribbling and defending.
This new aspect of gameplay can help a dribbler lure in a defender and then exploded past them with the ball. It remains to be seen whether this new addition to FIFA 22 will be praised or bemoaned as too powerful.
Check out more details about the FIFA 22 features and modes here.
FIFA 22 release date and early access details
In the past several weeks, EA revealed their cover star for FIFA 22, Kylian Mbappe. In addition, they made pre-orders available for the new football sim game.
EA's FIFA 22 has an official release date of October 1, 2021, for the Standard Edition. Customers who pre-order the Ultimate Edition get to play even earlier on August 27, 2021.
There's also EA Play membership, which will give a 10 percent discount on the pre-order price. In addition, it gives fans an Early access trial starting September 22, 2021, to begin playing FIFA 22. See more details here.
The FIFA 22 game will be available for the PlayStation 4, PS5, Xbox One, Xbox Series X/S, PC, and Stadia.
Check out more details about FIFA 22 pre-orders here.
To see more of our stories about the game, visit VGR's FIFA page.