Season 7 of Fortnite Battle Royale has brought a new Battle Pass to the game. Epic Games has decided to change a few things about it, making it more user-friendly. Players now get to pick Battle Pass rewards in a different order, according to their own likes and preferences. Furthermore, there is a new Legendary outfit players can upgrade and customize, and to do that, they have to collect Alien Artifacts.
The Legendary outfit has thousands of different combinations and is similar to Maya skin introduced in Season 2 of the second chapter. However, the process of obtaining new styles is different and can be somewhat tricky for casual players. This Alien Artifacts guide will explain how to get enough currency to unlock every style by the end of the season.
Where to find Fortnite Alien Artifacts
Fortnite players are able to obtain 20 Alien Artifacts by finding them on the island in the first week of Season 7. Furthermore, Cosmic Chests reward players with some artifacts as well.
In the first week of the new season, players can find the new currency in five different spots on the map:
At the Guardian tower by Believer Beach
On a Catty Corner platform
In the center of the island, the Aftermath
On the western part of the Orchard
Inside a barn at Logjam Woodworks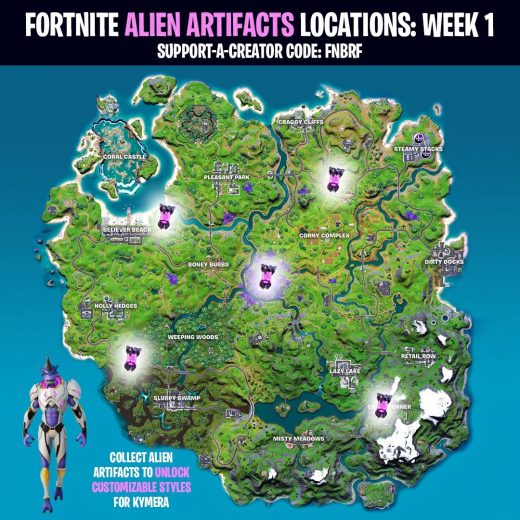 Beside the artifacts scattered over the island, players can obtain them from Cosmic Chests. Unfortunately, these chests are only available in Duos, Trios, and Squads. Cosmic Chests spawn in random locations on the island and they provide players with valuable loot, XP, and Fortnite Alien Artifacts.
The important part
It is important to note that unlocking every single Kymera style requires 360 Fortnite Alien Artifacts. Considering that Season 7 ends on September 12, players have 13 weeks to collect enough currency. In other words, only 260 artifacts will be available as the island loot through 13 weeks. Players will have to collect the remaining amount from Cosmic Chests.
Now, Fortnite Alien Artifacts have a weekly cap from both sources. The cap from the chests is 15, which means players will have to open the special chests for seven weeks in order to unlock all the styles.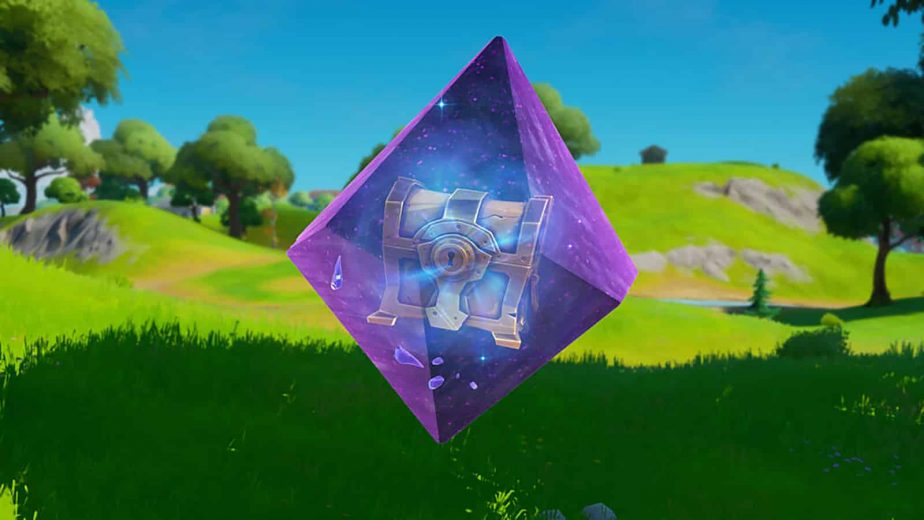 Lastly, it appears that Epic Games will introduce Golden Alien Artifacts to Fortnite. However, these may be released later in the season. Players who pick up a Golden Alien Artifact from the island will receive seven artifacts which can be used to upgrade the Kymera skin.
Keep in mind, the Fortnite developer may change Alien Artifacts rates at any point. Furthermore, the Golden artifacts might not be released until final weeks of the season.