We could see many new amazing and popular skins in Fortnite Battle Royale, including Dragon Ball skins. Epic Games has recently sent out a survey to players asking them what brands should be added to the game. It appears that the Fortnite developer is going to collaborate with even more popular brands and companies!
Fortnite players have recently got Naruto cosmetic items, which are simply amazing. At the moment, there are over a hundred skins that were a result of collaborations, including Marvel and DC characters, athletes, artists, and even characters from other video games! However, it seems that Epic is not going to stop anytime soon and we could get more amazing skins in the game.
Fortnite could get Dragon Ball, GTA, Destiny, and other skins
In the survey sent out to players, Epic Games asked for feedback on potential collaborations. These collaborations include many different categories, such as professional athletes, books, TV shows, comic book and anime characters, video game characters, and more.
There are a few characters that stand out from the rest. More specifically, it appears that Epic Games could collaborate with Dragon Ball Z and Grand Theft Auto. There are two characters mentioned in the survey, Gohan and CJ (Carl Johnson). However, some players have reported that they received different options, so we could possibly get even more characters.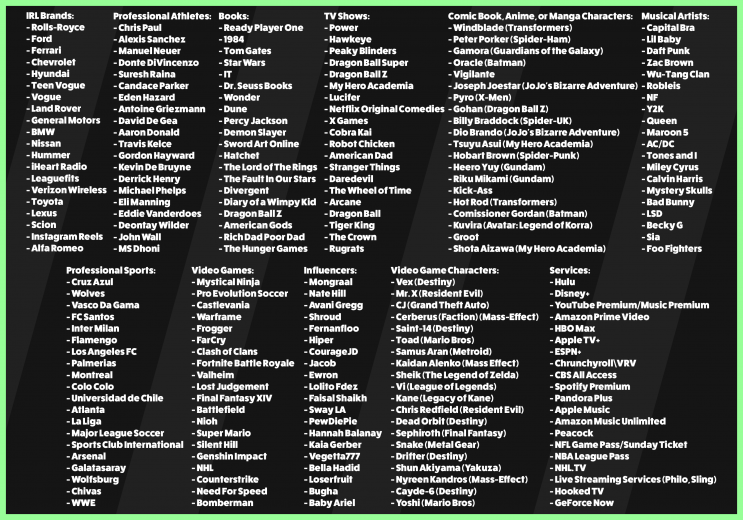 As you can see in the image above, there are many different options to choose from. Besides characters from other games and TV shows or anime, we will most likely see many more influencers come to the game as the Icon Series skins.
Collaboration with different services
Epic Games has successfully collaborated with several service providers in the past. For example, Fortnite Crew members were able to get a Spotify subscription for free. It appears that the game developer is interested in expanding these options as well.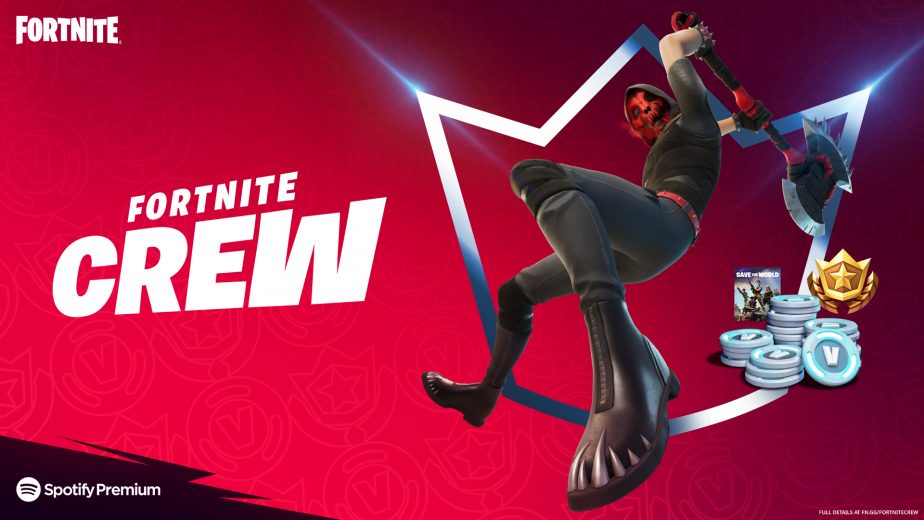 The image shows many popular services, such as Hulu, Disney+, Apple Music, NBA League Pass, and others. It even includes GeForce Now, which would seem like a great option for gamers! These services could once again come with the Crew subscription, but it won't be surprising if Epic finds another way to implement them to the game.
The survey is sent out to random players. If you get one, make sure you complete it and share your thoughts with Epic!