Epic Games has recently made some huge improvements for Fortnite Battle Royale console players. The game developer has added support for custom key bindings with the v6.0 patch. However, it turns out that console players will get even more improvements, and we can expect them to be released soon.
The upcoming change will make Fortnite players on console even faster than before. With custom key bindings and this change, the gap between PC and console builders should drastically decrease. In short, console players will be able to put building pieces down with just one tap of a button.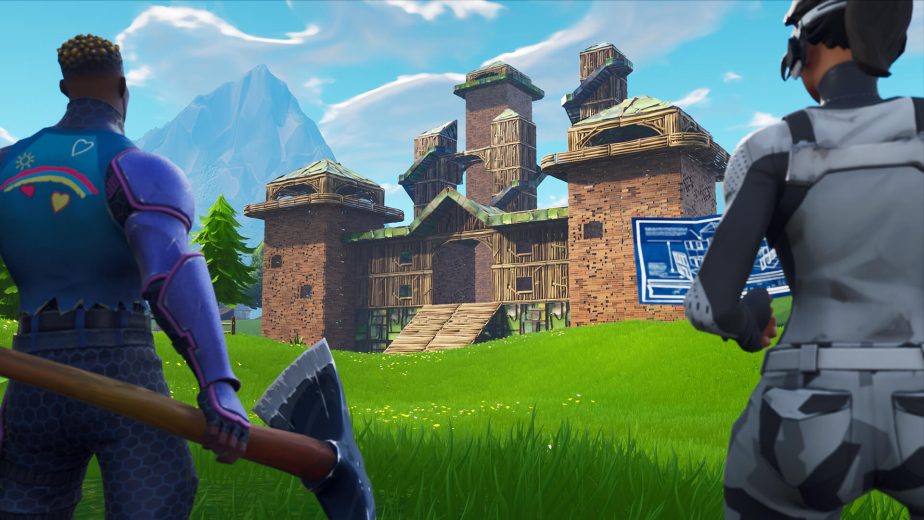 Quicker building coming to Fortnite
A few days ago, Reddit user CubicVariable42 has suggested an interesting improvement to building with a controller. The user suggested custom keybinds for placing structures instead of selecting them. Right now, console players select a structure with one tap of the button, and they place it with another tap.
However, the proposed change would make place structures immediately after tapping a button. In short, it would make console building much faster and would further narrow the gap between PC and console players.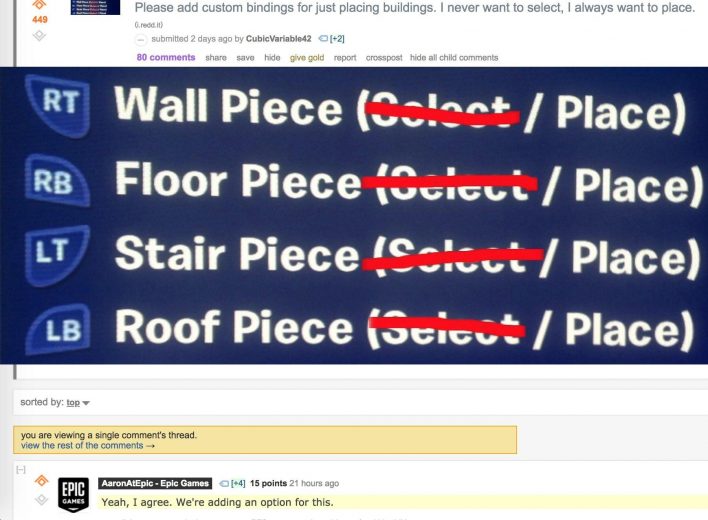 Fortunately, Epic Games liked this suggestion. "Yeah, I agree. We're adding an option for this," is what AaronAtEpic, Epic Games' Senior Technical Designer, replied to this suggestion. At the moment, it is unknown when this option will be added, but it won't be surprising if we get it next week.
While the new option will make building faster, it will also have some disadvantages. For example, players won't be able to edit or rotate their building pieces before placing them. However, the best thing about the option is that it will be completely optional. Players will be able to assign this function to controller buttons if they want, but they can also keep the regular controller scheme.