Epic Games has recently released Skull Trooper back to the in-game store. This skin was in the first batch of skins released for Fortnite Battle Royale, which is why many players did not want it to come back. However, the Fortnite developer found a way to make a profit while also making original owners happy.
Skull Trooper was originally released during the Fortnitemares event in October 2017. After being in the store for a few weeks, the skin had not made a return for almost a year. Now, Fortnite players can get it, but original owners get the exclusive purple glow for it. Skull Trooper has three different variants at the moment, and it seems that another variant will be released soon.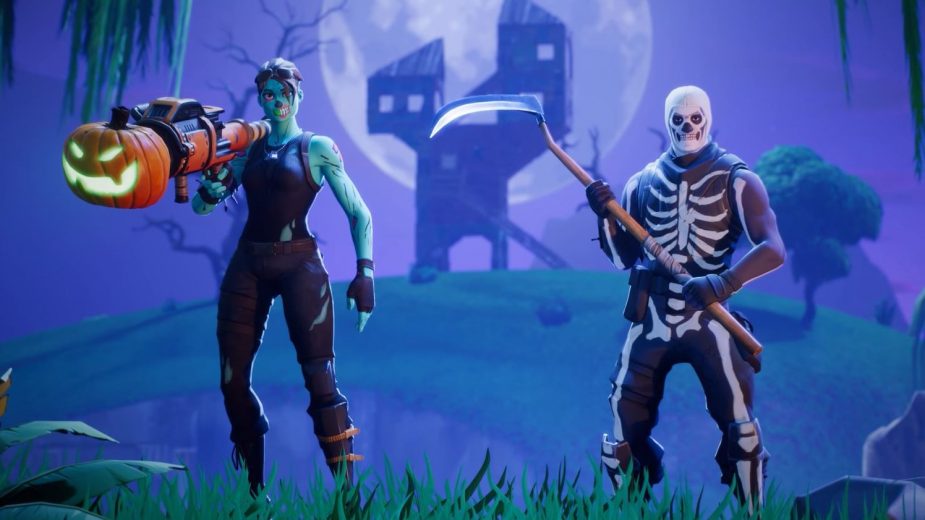 New Skull Trooper variant
The original Skull Trooper had no customizable styles and its only variant was white. However, Epic Games added two new variants for it. Everyone who owns the skin can pick between the default white skin and the green glow, while the original owners have the special purple glow.
Twitter data miner @FNBRLeaks has recently discovered another variant of the popular Fortnite skin. This time, it's a red variant, but it's unknown how players will obtain it. Considering that the file has "RedFlames" in its name, we can expect this Skull Trooper variant to have a red eye glow, similar to the purple glow.
[LEAK] We may be seeing a Skull Trooper and Ghost Portal in a Red Varient Soon! pic.twitter.com/jIHsymxorz

— Fortnite: Battle Royale Leaks 🎃 (@FNBRLeaks) October 11, 2018
Additionally, it appears that Fortnite players will get a red variant of the Ghost Portal back bling.
At the moment, it is unknown when Epic Games will release the new Skull Trooper variant and how players will obtain it. However, considering that it's an additional style for the skin, players will most likely unlock it by completing special challenges. There is also a good chance that it comes out for the Halloween event.