There is so much to do in Fortnite Battle Royale right now from checking out the new skins that are available to doing last week's weekly challenges. If you've already done those things, though, the Fortnite week 5 challenges are now available for you. These are the latest challenges to arrive in the game, offering seven new tasks for you to complete in Battle Royale.
Of those challenges, there are four that are exclusive to Battle Pass owners and three that are available to everyone including free players. One of the four exclusive challenges is the search between a giant rock man, crowned tomato, and an encircled tree. In this guide, we are going to go over how to complete this particular challenge.
Fortnite Week 5 Challenges: Search Between Giant Rock Man, Crowned Tomato, and Encircled Tree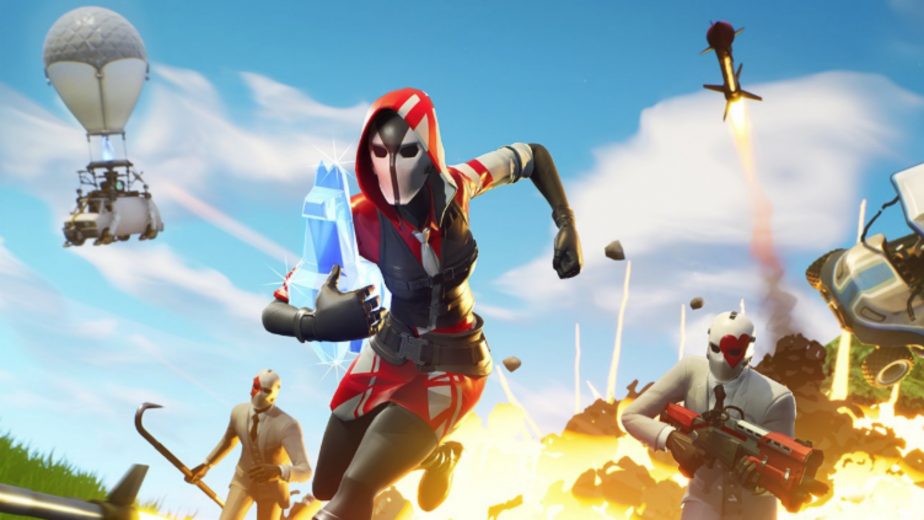 This particular challenge this week tasks you with finding three locations and then figuring out the hidden spot between them. Let's start by looking at the first location of the giant rock man. You can find this spot near the Tomato Temple area as well as the other two locations. It is east of Tomato Temple and its bridge.
The second location is the tomato with a crown on its head. This one is rather easy to figure out. It's the tomato on top of the titular Tomato Temple area. The last location that you need to head to is the tree that has a circle around it. This tree can be found southeast of Tomato Temple surrounded by a circle of stones.
The area you are looking for in between all of these locations is just to the east of Tomato Temple. It is right next to the bridge, to the left of it to be exact. It is near a cliffside that looks right out to the Tomato Temple. Grab the hidden battle star here and you will complete this challenge.