Fortnite Battle Royale players are eagerly waiting for this year's Fortnitemares event. Fortunately, it is just around the corner as its release date has been revealed. Just like the last year, this will be a Halloween-themed event, and players are expecting big things from it.
Epic Games has already released three teasers for the upcoming event. According to these images, the floating island at Leaky Lake will have something to do with the event. However, nothing else has been revealed yet, so we will have to wait and see what the developer releases with the next update.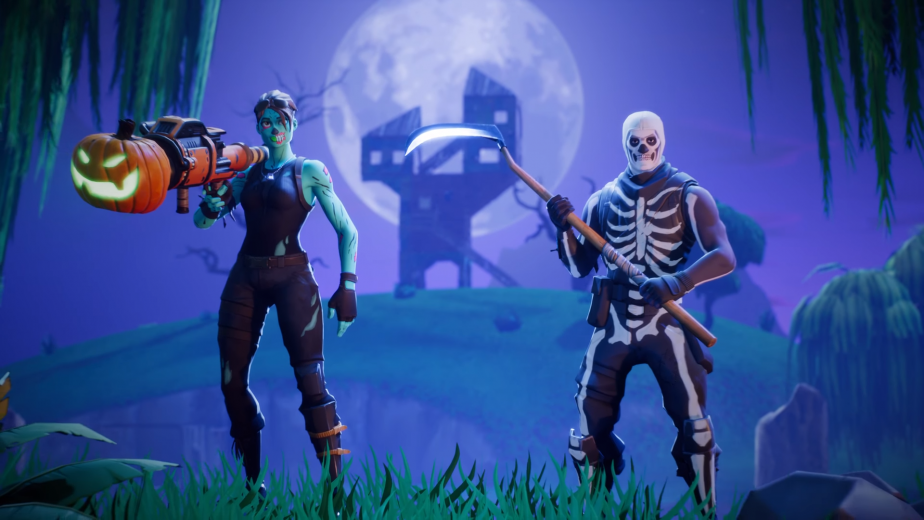 Fortnitemares event
The Fortnitemares event was the first big event in Fortnite Battle Royale. Both Fortnite: Save the World and the PvP mode received some huge changes with it. For the first time in the battle royale mode, players were able to buy different outfits from the item shop.
Last year's event started on October 26. This year, the event will start on Wednesday, October 24. Epic Games has created a special event on PlayStation Network, and according to this, the in-game event will begin very soon. Additionally, it appears that the Fortnitemares will last for over a month. The end date is scheduled to be November 26.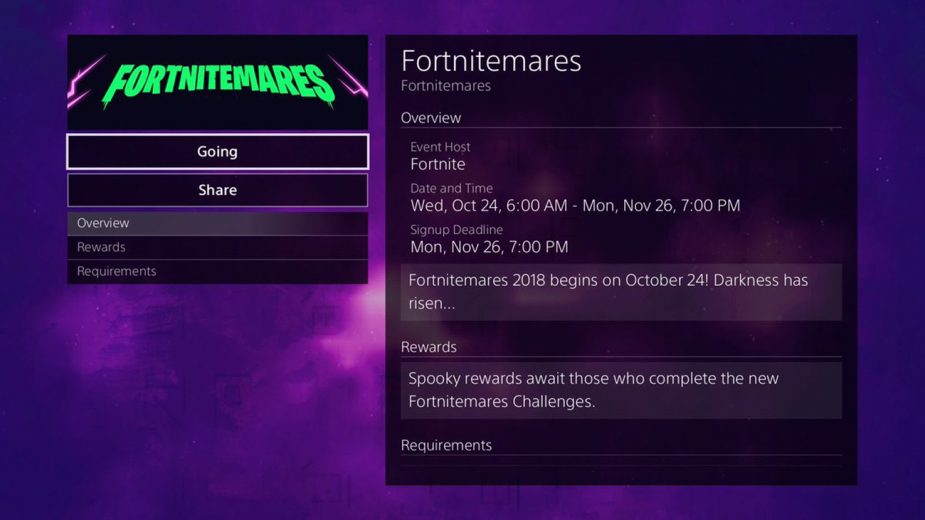 At the moment, no one knows what exactly the Fortnitemares event will bring. Epic Games has released a few teasers and there are many fan theories about the upcoming content. However, it will probably be one of the biggest events in Fortnite.
Fortnite players are waiting to see if the Ghoul Trooper outfit returns to the item stop. Considering that the Skull Trooper was recently released to the store, it won't be surprising if the see the return of the other skin as well. Furthermore, the Fortnite developer will most likely bring the Pumpkin Launcher back to the game.