In just a couple of days, Treyarch will be launching the very first post-launch season for Call of Duty: Black Ops Cold War, bringing no less than five new weapons, new maps, and more. Included in the season, players can also look forward to four new gameplay modes, including the hugely popular 2v2 Gunfight mode.
Black Ops Cold War Season One – New Modes
Of the four upcoming modes, three will become playable in launch week, starting on Wednesday the 16th. The first of these is Gunfight, which is launching with a whole selection of new 2v2 Gunfight maps. More details about that mode's return can be found here. Alongside Gunfight, however, Treyarch is bringing back another popular classic; Prop Hunt. This less-than-serious 6v6 mode pits two teams against one another as the Hunters and the Props.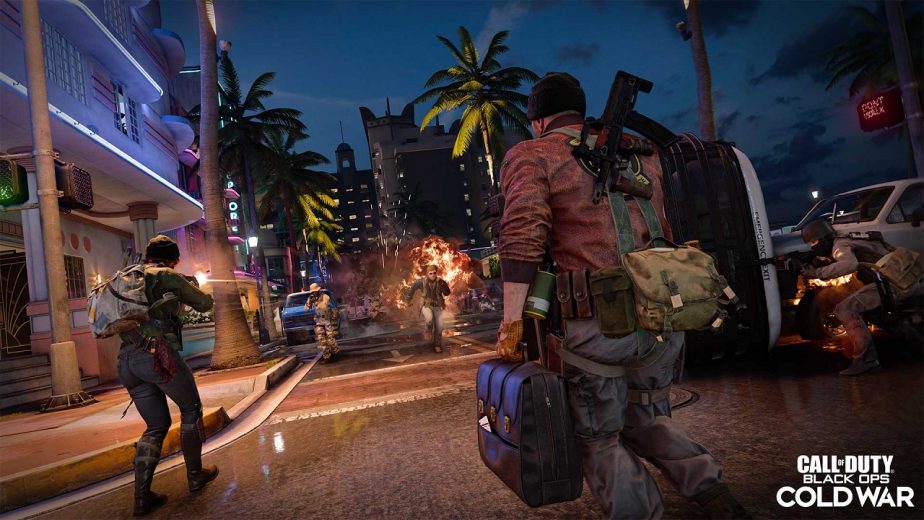 The Prop players have no weapons, but they do have the ability to turn themselves into one of the many props which can be found around the map. Prop players automatically whistle every 20 seconds, giving the Hunters a clue as to where the Prop is hiding. However, Prop players can also use a concussion blast to disorient Hunters who get too close and make their escape.
The third mode launching during Season One's launch week is Combined Arms: Hardpoint. This 12v12 mode takes the Combined Arms mode as a template but applies the rules of Hardpoint, requiring the opposing teams to fight to control a moving Hardpoint objective zone. Alongside its launch, the Miami map is joining the Combined Arms rotation, giving players another 12v12 map to play on.
One final mode won't be coming in launch week, but will rather be coming at some point later in the season; Dropkick. In this team mode, players must fight for control of a special nuclear briefcase. Whoever picks up the briefcase gains a powerful sidearm and also scores points for their team as long as they can hold the case. Importantly, if you're eliminated while your team holds the case, you won't respawn until the case is dropped.