Call of Duty: Black Ops Cold War Season 2 is due to launch on the 25th of February, next week, and is already looking to be an even larger expansion than the first season. Alongside new Operators, six new weapons, and a major new Zombies expansion, players can also expect four new multiplayer maps over the course of the season.
Black Ops Cold War Season 2 – Maps
Like other areas of new content in Season 2, only some of the new maps will be available at launch. (In fact, only one, in this case.) The remaining maps will be launching throughout the rest of the season. That first map, which will be available from the 25th, is "Apocalypse," a new 6v6 map. This map is a cartel base in the heart of the Laos jungles. Players will be able to navigate ancient ruins and stilted buildings as they rush to the attack.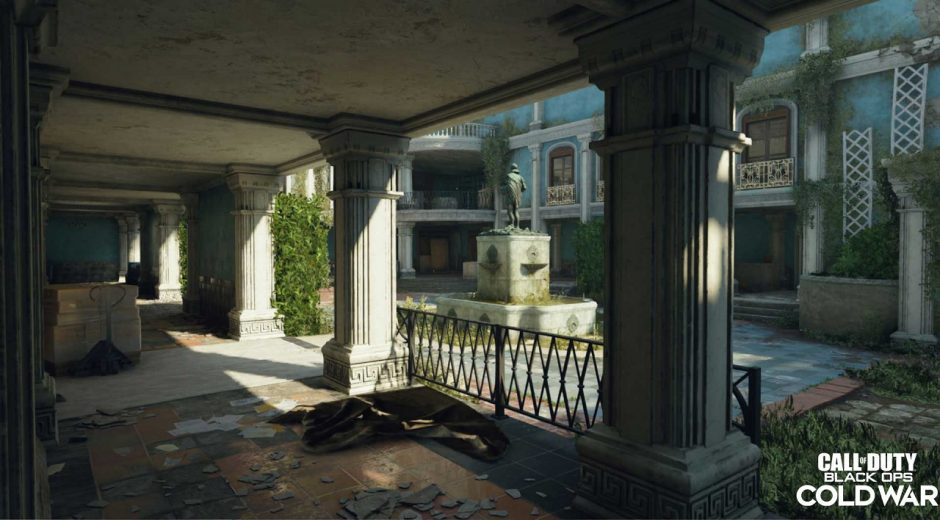 The next map coming in Season 2 will be Golova, which is designed for Multi-Team modes. While this map, in the Ural Plains, appears to be a Russian village, it is actually a secret testing ground for the Numbers Program. While the map is fairly large, it does offer a lot of close-quarters opportunities among the houses.
After Golova, Gunfight fans can look forward to the launch of Mansion, a new map for 2v2 and 3v3 modes. This map takes place at the Hefe Mansion in Havana, which was the setting for the "End of the Line" story mission. The map takes a small section of that building, focusing on the two central courtyards. Finally, the fourth new map will be Miami Strike, a 6v6 map which serves as a map variant for the existing Miami map. Taking place during the day, this map is somewhat smaller, lending itself well to tense, close-quarters fighting.