To date, Sony players have never had a chance to play any Gears games on their consoles. As a Microsoft exclusive, the series is available solely on Xbox and PC. But could that change with Gears 5? Xbox boss Phil Spencer recently responded to a question concerning the matter of Gears 5 on PS4. And while he didn't say "yes" to the notion of bringing the series to PlayStation 4, he certainly didn't say "no" either.
Here is What Phil Spencer Said About Gears 5 on PS4
Let's go over Phil Spencer's exact comments from an interview with Kotaku. You will see they are quite indirect, and do not mention Gears 5—but they were in response to a question that did. The interviewer asked, "So if you had your way, would you be selling Gears on the PS4 this September?" Spencer replied with the following:
"I think the experience we bring to the family room with Xbox and focusing on things like compatibility and focusing on things like cross-play is actually important to where we see gaming growing, which is why we are focused on consoles and spending a ton of money and resources investing in Scarlett. The same thing on PC.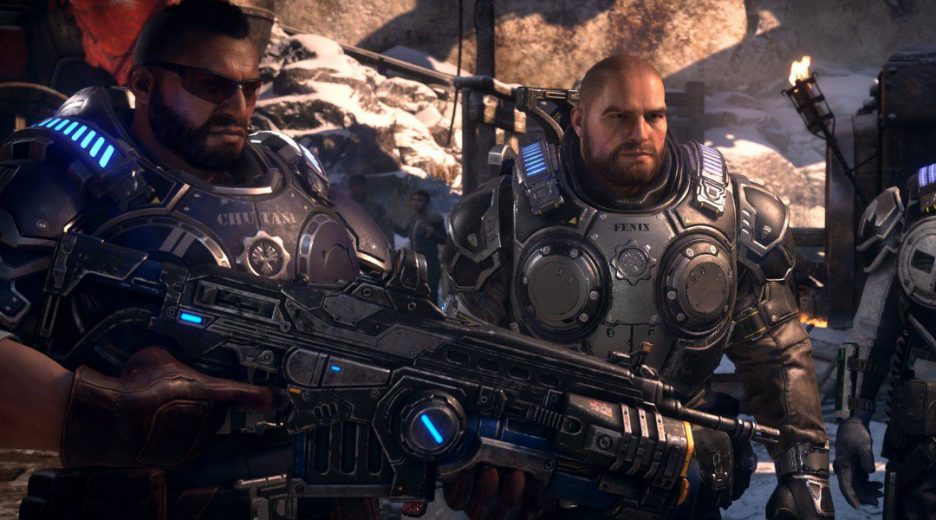 "So, today, people are saying: 'Are you going third party?' Whatever that means. But the idea that we are a platform company continues to be true, and we think about how that platform infrastructure could grow. And we think having the world's most powerful console, having a great Xbox in the home, is a critical component to that."
The interviewer presses him to give a more concrete answer regarding Gears 5 on PS4. Spencer then responds with:
"… Ensuring that you have a connected ecosystem with the players, where people's save game and their state and their friends list and their entitlements move seamlessly from every ecosystem—from every device—that they want to play on is critical. There aren't other systems where we can go do that today."
From the sound of it, Spencer would get behind Gears 5 on PS4, but the technology to support the idea just isn't in place.
If there are any further updates, we'll let you know. Until then, keep up with VGR's PlayStation news feed and Gears updates.