The Witcher III: Wild Hunt enjoyed incredible success when it launched; the game far exceeded the performances of previous Witcher titles. Ever since, fans have wondered if CD Projekt Red will ever make a Witcher 4. Although the studio hasn't announced anything, the voice actor for Geralt has stated in a recent interview that he felt Ciri should lead the next game, whatever it may be.
The Witcher 4?
The ending of The Witcher III: Wild Hunt, and especially the ending of the subsequent Blood and Wine DLC; felt like a fitting conclusion to Geralt's story. The veteran witcher could feature in a future Witcher title. However, CD Projekt Red could certainly branch out from their established formula now and allow another character to take the limelight as protagonist. Speaking in a recent interview with Gamereactor, Doug Cockle, the voice actor for Geralt, said that he thinks Ciri would work well as that protagonist.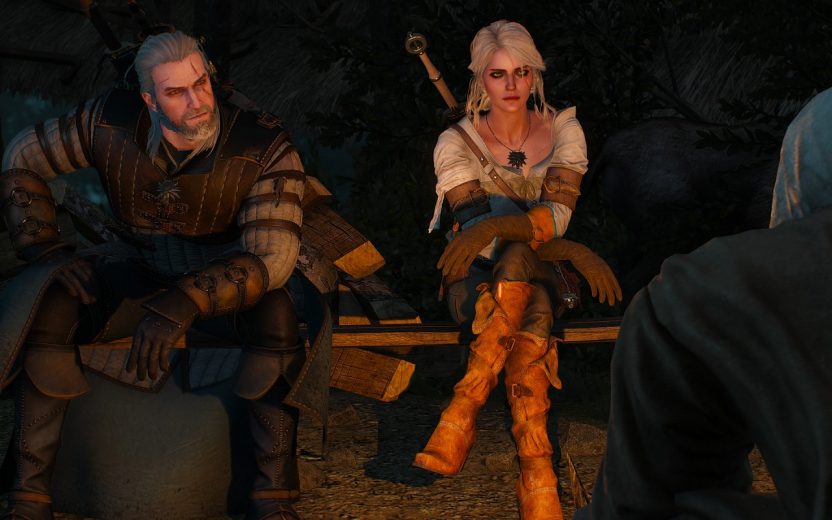 Cocker is returning to the role of Geralt for the character's cameo appearance in Soul Calibur VI. When he was asked if that role would be his final performance as Geralt, he replied; "I can only say I have no idea, although I think it will be. This is my own opinion, and CD Projekt Red knows what they are doing, and I have no idea what the plan is, but if I was CD Projekt Red, I would make The Witcher 4, but I would be focusing on Ciri."
Cocker went on to mention the events near the end of The Witcher III, wherein Ciri mentions visiting other worlds. Certainly, playing as Ciri and venturing to some of those worlds would be a very different direction for the series to take. However, with The Witcher III bringing Geralt's story to a good conclusion; CD Projekt Red has no compulsion to deliver more of the same. Regardless, although the studio has not ruled out making a Witcher 4 at some point in the future, they are unlikely to do so anytime soon. The studio seems to be fully focused on Cyberpunk 2077 for the time being.