As if there wasn't enough rumors about a potential upcoming Halo title, a new one has put even more oil into the flame. According to this new rumor-leak, a new addition to the Halo franchise is indeed coming, called Halo Infinity and it will most likely be showcased at E3 2018.
According to Brad Sams, executive editor of Thurrot.com and Petri.com via Twitter, Halo Infinity is the next installment to Microsoft and 343 Industries' flagship franchise. If what he says is true then we might actually see the game being teased or revealed at Microsoft's E3 2018 showcase on 1PM PT, June 10.
As much as we want to believe that Halo Infinity is actually happening, you should take this rumor with a grain of salt. Rumors about practically everything are cycling around since E3 is just around the corner, so we can't actually know which of those are legit and which are missinformation or pure misslead.
Sams hasn't quoted any sources, rather than saying that what h reveals is "the word on the streets" and that things could change at any point. If the rumor comes to be true though? What could it be about?
"Infinity", which is apparently the name for the allegedly new Halo title, was the first Infinity-class supercarrier commissioned into the UNSC Navy following the end of the Human-Covenant war in 2553. Infinity was a starship technology demonstrator, using recovered technology found during the war against the Covenant Empire and from Forerunner facilities and installations.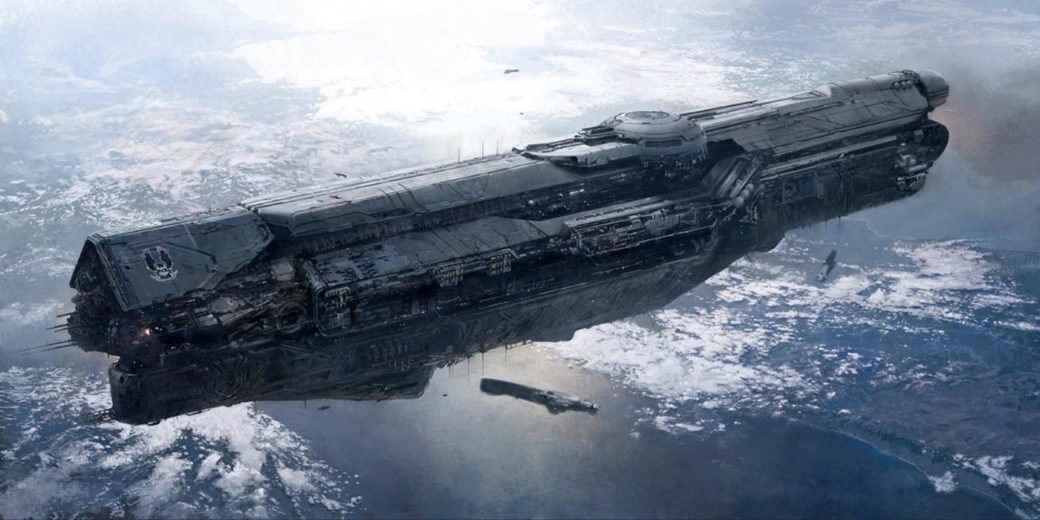 The Infinity supercarrier has been a major part of the game in Halo 4 and was last seen at the end of Halo 5, so it's only fair to speculate that there might be some connection behind all this new information. For what it's worth, Microsoft's E3 2018 showcase isn't far, and you can catch it on June 10th to see for yourself if Halo Infinity is actually happening.