The new PGA Tour 2K21 game features a number of professional golfers including cover star Justin Thomas. There are other golf stars including Sergio Garcia and Jim Furyk in the game, prompting many gamers to wonder if you can play as pros in PGA 2K21. It's possible to play as pros like Tiger Woods. There isn't any secret to doing so, but it will take some work.
Can you play as the pros in PGA 2K21?
As of this report, the PGA Tour 2K21 game hasn't included an option to use any of the pro golfers on the game roster. They appear during the MyCareer mode once you're able to play in various PGA tournaments.
That said, we'd love to see them add the option to use the pro golfers somehow into this game to make it even better. In addition, since they have a way to design PGA 2K21 courses, why not have a community creations area for golfers that other gamers have created?
How to play as Tiger Woods in PGA Tour 2K21
In the PGA Tour 2K21 game, you can create your own MyPlayer, similar to the NBA 2K games. You can make this player as much like yourself as you want, or completely different. You could even opt to make a real-life pro golfer, such as Eldrick "Tiger" Woods. That's how to play as Tiger Woods in PGA Tour 2K21, by simply creating a lookalike and using him as your MyPlayer.
It's exactly what at least one creative gamer did on PGA Tour 2K21, and he shared a look at the various appearance settings for the golf legend.
The Tiger creation comes courtesy of HistoricRosters on YouTube. He also has other golfers including John Daly and Phil Mickelson, as well as some 2K21 creations.
To create Tiger Woods on PGA Tour 2K21, go into the MyPlayer mode.
Use the first "MyPlayer" slot available to create Tiger.
For Vitals enter Tiger's first and last name with American nationality and right-handed for Handedness.
Tiger Wood stands at 6-foot-1 and weighs 185 pounds. The MyPlayer height setting will give your player an automatically-assigned weight, though.
Adjust Tiger's other appearance settings as described below (in video).
Creating Tiger's facial appearance
Based on the YouTube video above, here are all of the settings for Tiger Woods' facial features in PGA Tour 2K21. Keep in mind, you can adjust these as you see fit if you feel you want to tweak the look somewhat.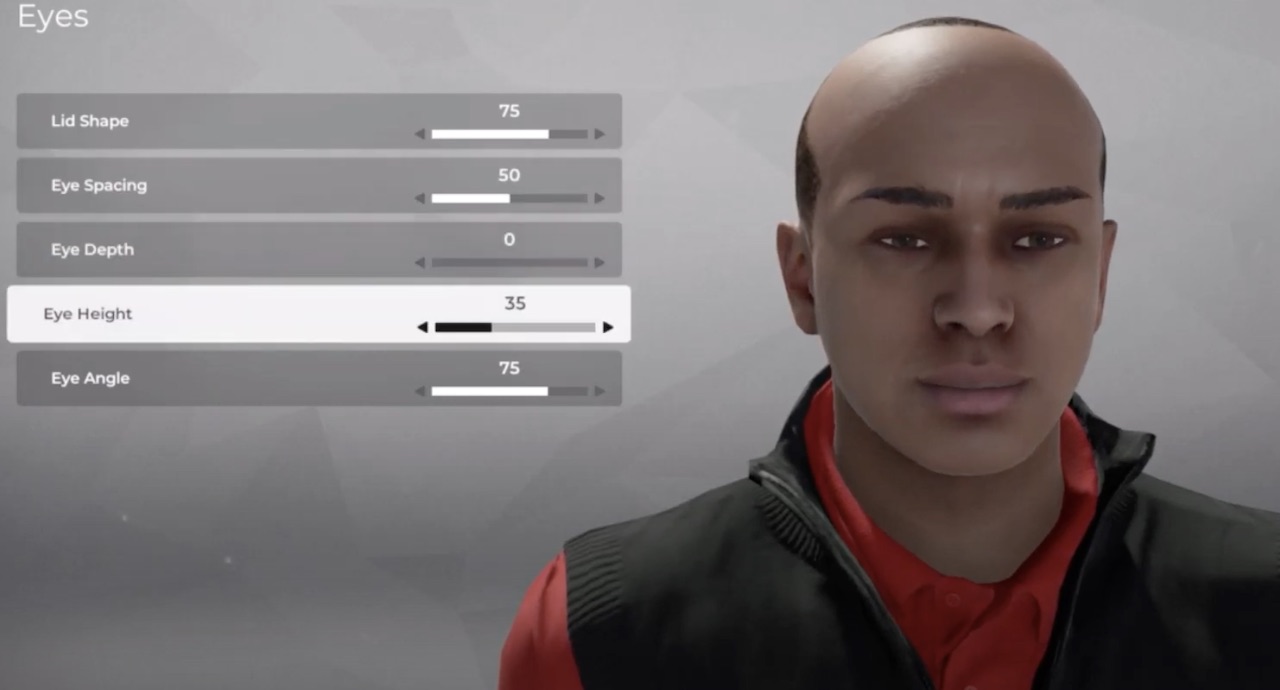 Here are the various MyPlayer Facial Features:
Shape
Cranium Height: 40
Cranium Width: 100
Jaw
Width 35
Depth 55
Chin Length 25, Width 70, Depth 80
Throat 15
Jowls 0
Cheeks
Width 40
Height 35
Roundness 55
Nose
Length 20
Width 20
Height 45
Turn 55
Width 5
Depth 5
Brow
Height 55
Width 70
Depth 50
Eyes
Lid Shape 75
Spacing 50
Depth 0
Height 35
Angle 75
Mouth
Height 0
Width 55
Upper Lip 90
Lower Lip 80
Ears
For Tiger's other appearance settings such as hairstyle, facial hair, eyebrows, and more, refer to the video above. It shows the exact choices to make to get Tiger's look just right.
Of course, you're going to want Tiger's trademark clothing and that may cost some PGA 2K21 coins to buy. You'll get those through various accomplishments or goals in the MyCareer mode.
Now that you know how to play as Tiger Woods in PGA Tour 2K21, he can become your MyPlayer to guide through MyCareer mode. It may even help improve your game just knowing you have one of the all-time best on the tour!
Visit our video game news page for more of the latest game updates.