One of the great aspects of the the new PGA Tour 2K21 golf game is the ability to design your own courses. In addition, it's possible to play courses desgined by fellow golf enthusiasts, opening the door for plenty of creative options. There's actually an option to play mini golf in one of the PGA Tour 2K21 courses. Here's how to access and use the course in the game.
How to play mini golf in PGA Tour 2K21 courses
With various PGA Tour 2K21 teases prior to release date, we got a look at the real-world courses available. However, the course designer adds another element to the game, allowing for more creative options including, yes, mini-golf!
While there are many PGA Tour 2K21 courses to choose from, many fans are looking to escape with a fun round or two of miniature golf. Just like in real-world mini-golf, a gamer designed a similar 2K21 experience. It's a hidden gem within the game right now among other great courses.
The mini-golf course is called Shipwrecked. It's a beautiful course complete with lighthouses, waterfalls, covered bridges, and other great scenery. Along the way, some of that scenery becomes course obstacles, or headaches (watch out for large rocks).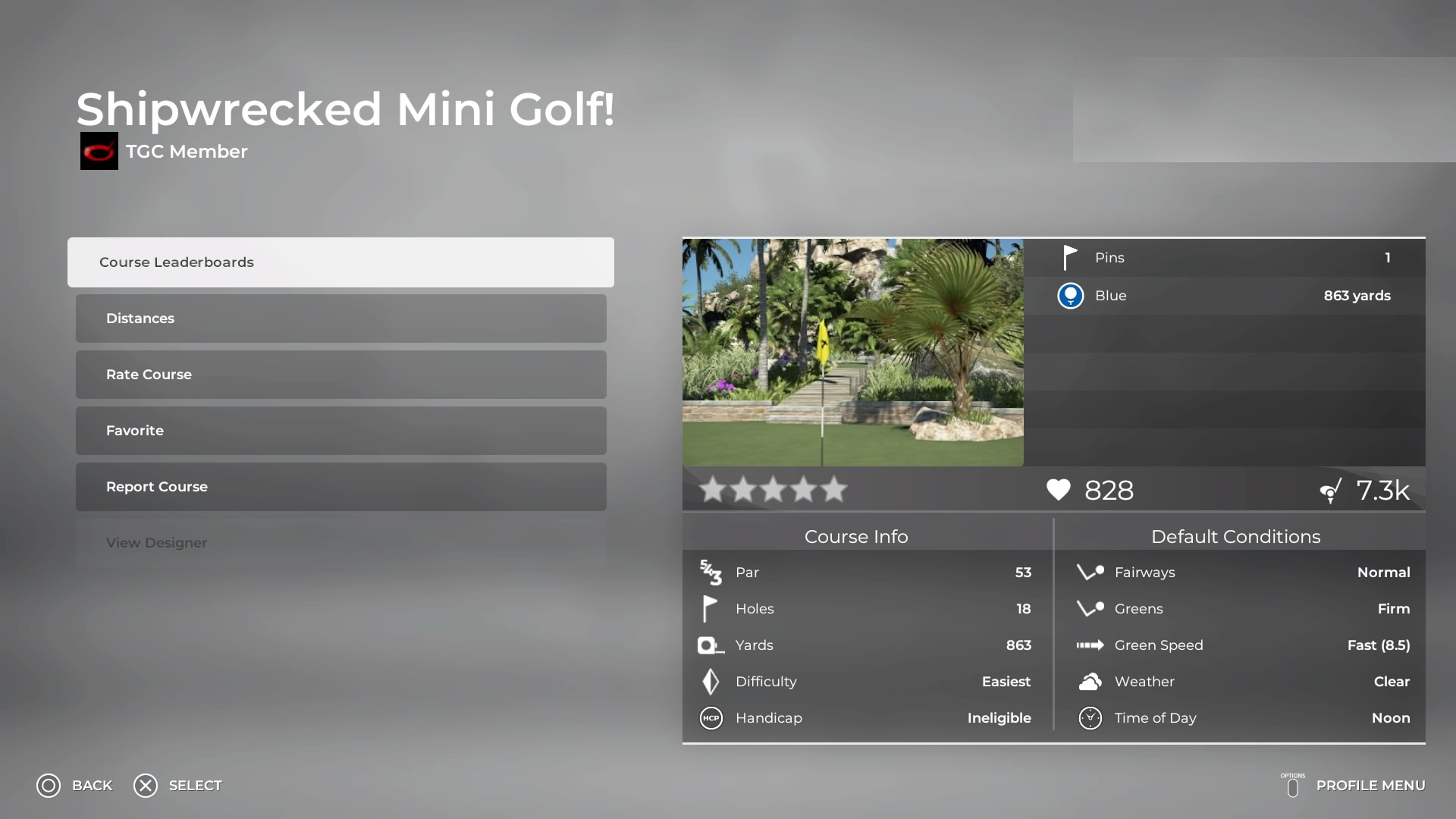 Here's how to access the mini golf course in PGA Tour 2K21:
From the main menu, start a Local match to play a round with friends or ghosts.
From the first screen, select "Change Course" to choose a different course.
On the next screen, scroll under "Quick Filters" to the Search option.
Search for "Shipwrecked."
Select the "Shipwrecked Mini Golf!" option.
Choose "New Round" and "Begin Round" to begin playing.
Course among many creative designs
The mini-golf course is among the many PGA 2K21 courses that Arctic Fury and Victory Lane Sports created. This particular course was a collaboration between the two designers, and it has been quite popular.
Both designers are active on Twitter, often showing off their other innovative courses they are bringing to the game.
Follow ArcticFury on Twitter here.
Follow Victory Lane Sports here.
A number of YouTubers have also tried their hand at their Shipwrecked course. With the overview video below, you can see what the PGA Tour 2K21 Shipwrecked mini-golf course involves. This should give helpful tips on how to navigate some of the obstacles.
Have you tried Shipwrecked mini-golf in PGA Tour 2K21 yet? If so, how did you do?
Visit our video game news page for more of the latest game updates.