It has been announced that the soundtrack for the upcoming Elder Scrolls mobile game, Elder Scrolls: Blades, has been composed by none other than Inon Zur! The announcement came yesterday during a charity concert held by the studio in the UK; the event featured music from a number of Bethesda games, including both Fallout 76 and Elder Scrolls: Blades.
Live on stage @InonZur conducts the orchestra playing the theme from @ElderScrolls Blades. pic.twitter.com/Mo68GdHMRw

— Bethesda UK (@Bethesda_UK) November 3, 2018
The War Child UK Concert and Inon Zur's Elder Scrolls: Blades Announcement
Inon Zur, the composer perhaps best known for writing the music to Fallout: Tactics, and every other Fallout game since Fallout 3, was at Bethesda's charity concert to conduct the orchestra. Zur has composed the soundtracks for dozens of games; titles ranging from Crysis, Dragon Age: Origins, Dragon Age II, to Pathfinder: Kingmaker, which launched earlier this year. The concert, which was held last night in the UK, was held in support of War Child UK; a charity which aims to help children affected by conflict around the world. The event is one of several recent endeavours by Bethesda to support charities. After the studio donated all proceeds from the sale of their cover of County Roads to the charity Habitat for Humanity, Bethesda recently announced a new charity auction called Helmets for Habitat; another partnership with the same charity.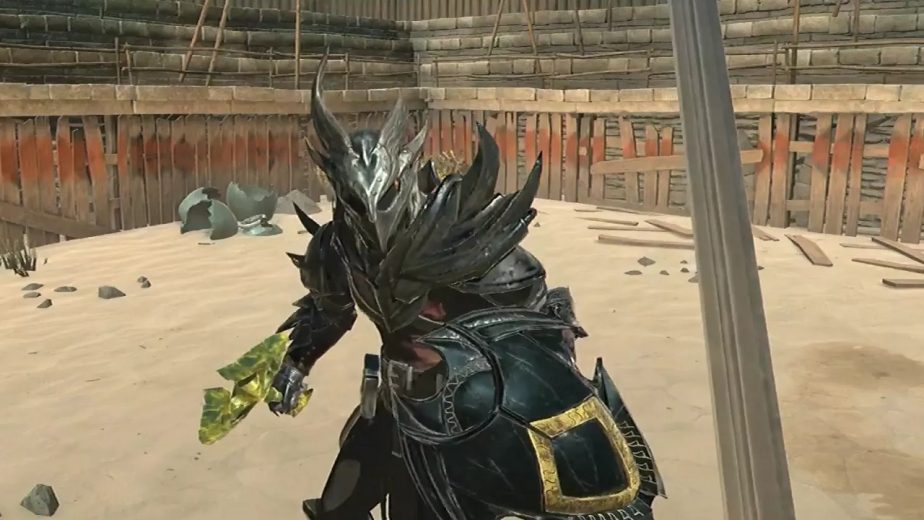 During the concert, Inon Zur conducted music from several different games, including the upcoming Fallout 76. However, he was also the conductor for music from The Elder Scrolls: Blades, which fans expect to see release later this year. This was, in fact, the world premiere of its soundtrack, perhaps suggesting that a launch may not be far away. Following the Elder Scrolls: Blades reveal, Zur revealed on Twitter that he is actually the game's composer.
Dear Friends – Following tonight's world premiere reveal at #BGSConcert I'm excited to announce that I have composed the score for @ElderScrolls #Blades. It's an honor to contribute to this beloved franchise!https://t.co/cfZZgaFZ2k #Blades #BGSConcert #WorldPremiere pic.twitter.com/bh2wviDGxt

— Inon Zur (@InonZur) November 3, 2018
The Elder Scrolls: Blades will be the first Elder Scrolls game which Zur has composed for. Although he has a long history with Bethesda as the composer for the Fallout franchise; Zur has never crossed to Bethesda's other best-selling series until now. It's unknown when The Elder Scrolls: Blades soundtrack will release. In all likelihood, it will release alongside the game, or slightly after.