The Division 2 is now available for all platforms and all players who have purchased it around the world. Though some players did get into the game early, now everyone is able to create clans and have fun. But can you play with other platforms? Is there Division 2 Cross Platform play with Xbox One, PC, and PS4? That is on some players' minds.
In this guide for The Division 2, we are going to let you know if there is any Division 2 Cross Platform play. Even if not all three platforms can play together, can at least some of them play together? These are the questions that many players are wondering about and we are going to answer them here. Without further ado, let's jump right in and take a look!
Is There Division 2 Cross Platform Play?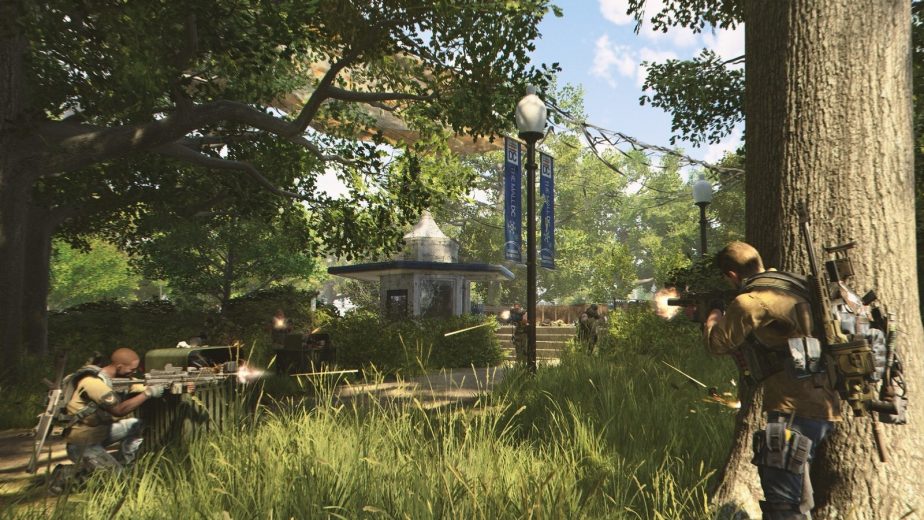 First and foremost, is there Division 2 Cross Platform play? Well, nope, there sure isn't. If you're on PC,  you're going to be playing with strictly other PC players. The same is true for PS4 players as well as Xbox One players. There is currently no cross-platform play between any of the three platforms whatsoever.
That is truly a bummer if you're playing on, say, PC but some of your pals are on Xbox One. While there are more and more online games introducing cross-play between platforms, The Division 2 is, sadly, not one of them. If you have yet to purchase the game, we recommend choosing the same platform as your friends if you are able to.
This is pretty unfortunate for players who wanted Division 2 Cross Platform play. Could it come in the future? We honestly don't know. There haven't been really AAA $60 online games of note that have introduced cross-platform play yet. But this could change in the future so be sure to stay tuned right here.