Ever since the announcement of Call of Duty: Modern Warfare, rumours have been circulating about whether it would feature a battle royale mode. After all, the last game in the series put battle royale centre-stage. While supposed leaks have claimed grand details about a possible Call of Duty: Modern Warfare battle royale mode, the developers themselves seem to tell a different story.
Call of Duty: Modern Warfare Battle Royale Isn't a Priority, it Seems
Recently, Infinity Ward's Multiplayer Design Director, Joe Cecot, spoke to IGN about the upcoming game. Asked about whether it might feature a battle royale mode, his answer was notably non-committal. Rather than confirming one way or another, he focused on the differences between Modern Warfare and its immediate predecessor. "We really focused on modern warfare, authentic and gritty, realistic weapons," he explains; "and it's a different experience. It's really… just about pulling back to Modern Warfare and keeping that pure."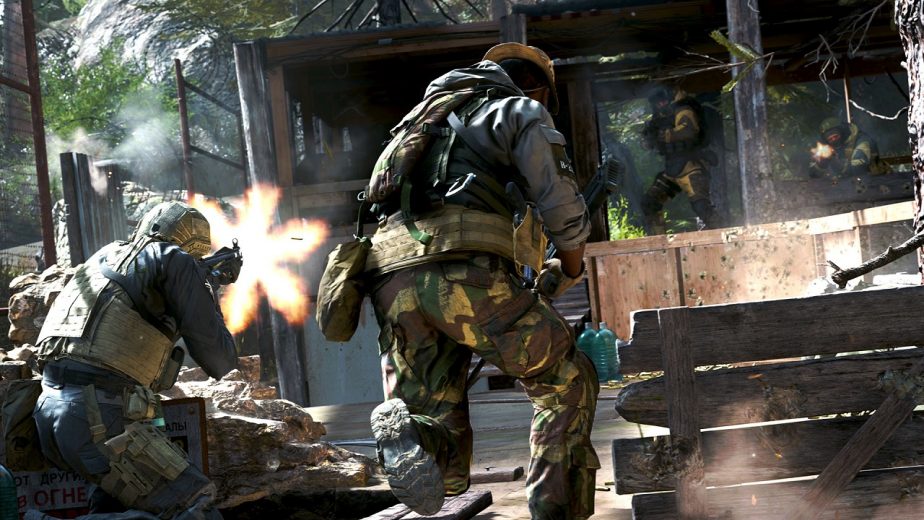 He went on to say that the studio; "has big fans of battle royale. We're excited for large player counts and things like that, but right now we're really focused on core multiplayer". Prior to this statement, details of a possible Call of Duty: Modern Warfare battle royale mode were apparently leaked. However, none of those details have had an official confirmation. As a result, the veracity of the leak can't be determined, and it should certainly be taken with a heavy pinch of salt. It's notable that Cecot did not rule out the possibility of such a mode featuring in the game. However, his statements do seem designed to temper expectations.
It's possible that Infinity Ward is working on some form of battle royale for Modern Warfare. However, it may be part of the game's post-launch content plan. Or perhaps, it's something which hasn't even officially left the planning stages at all. That would explain Cecot's reticence to confirm anything one way or the other. Whatever the case, unless Infinity Ward and Activision are saving battle royale news for a big reveal event closer to release, then it's starting to look less likely that Modern Warfare will feature battle royale… at least, at launch.