There is so much content available for players to check out right now in Kingdom Hearts 3 like how to unlock the Starlight Keyblade and the Dawn Till Dusk Keyblade. In addition, the latest update is available as well. Players can check out the Kingdom Hearts 3 update 1.03 patch notes right now. We are going to go over what this latest update includes.
The Kingdom Hearts 3 update 1.03 patch notes is the second update to arrive for the game post-launch. It's also the latest update for the game and a rather important one. However, it isn't the longest, though. Instead, it focuses on adding one main feature to the game. Without further ado, let's jump right in and take a look at what this update includes.
Kingdom Hearts 3 Update 1.03 Patch Notes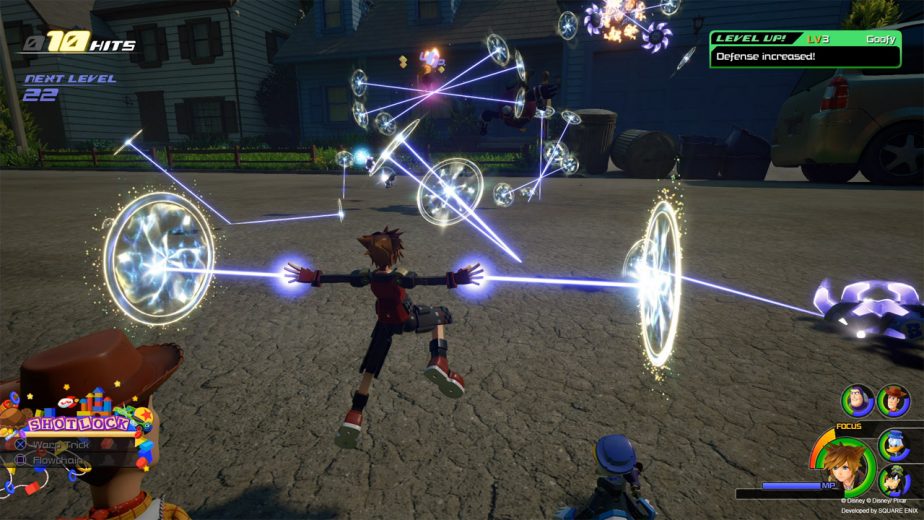 The patch notes for this latest update is actually pretty small so don't expect much. Here's everything that the update includes:
Added new cutscene: Secret Movie
And that's it! Yep, that's literally all that the update 1.03 patch notes include, which is lame. However, don't worry too much as this update adds the super important and long-awaited secret movie. This cutscene is meant to act as the finale to the story in the game.
Even though the Kingdom Hearts 3 update 1.03 patch notes aren't long, players can now unlock and watch the secret ending. In order to do this, you not only need to beat the game but there is something else, too. You have to beat the game and you also need to find a certain number of Lucky Emblems in the game.
The number that you need to take pictures of depends on your game's difficulty. If you play on the easiest mode, you have to find all. If you're on the standard one, you can miss a few. You can miss even more on the hardest difficulty.