There is so much to look forward to in Kingdom Hearts 3 that we have covered recently like the Deluxe Edition and whether or not it has multiplayer. Of course, there are going to numerous different Keyblades for players to collect in the game. One of these new weapons is the Kingdom Hearts 3 Starlight Keyblade. Players can actually earn it right now.
There is only one way that we know of thus far for getting the Kingdom Hearts 3 Starlight Keyblade. However, it isn't something that has been advertised that much so it's easy to miss out on this unique Keyblade if you don't know about it. So, without further ado, let's jump right in and take a look at how to get it.
How to Unlock Kingdom Hearts 3 Starlight Keyblade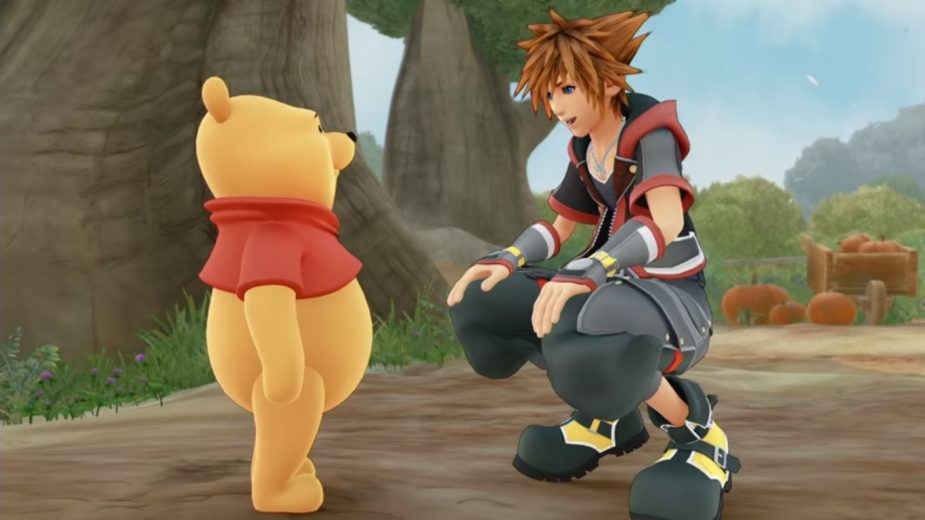 If you're as excited as we are, then you'll be happy to know you can unlock this unique Keyblade right now. Unfortunately, it does require you to play a certain mobile game. That's right, you do have to play Kingdom Hearts Union X (pronounced Cross) to get it. Thankfully, you can easily unlock it even if you've never played before.
What you need to do is open up the game, go to the extras section, and select the Classic Kingdom. You will find five minigames that are available to play here. Apparently, these minigames will also be in Kingdom Hearts 3, too. Your objective is simple: beat the high score of all five minigames to unlock the Keyblade.
Do this and then you can go to the Limited Offers tab under the extras menu. Here, you will be able to find the Kingdom Hearts 3 Starlight Keyblade code when it is available. It is currently unknown when the code will be available but most likely closer to launch. Kingdom Hearts 3 launches on January 29, 2019.