The latest update for God of War is scheduled to launch today. In among the usual array of tweaks and fixes is the addition of the long-awaited God of War New Game Plus mode; announced by Santa Monica Studios around two months ago.
God of War New Game Plus Mode Launched Today
Cory Barlog, the God of War director, first expressed interest in adding a New Game Plus mode during an interview three months ago. At the time, he had said that the team had wanted to implement the mode before the game's launch. However, the developers ran out of time and had to prioritise other parts of the game. In a similar manner; God of War's Photo Mode wasn't added to the game until a post-launch update. "New Game Plus is definitely the same in that we all love that kind of concept," explained Barlog, "it's just, we haven't had the time to get started on any of that stuff."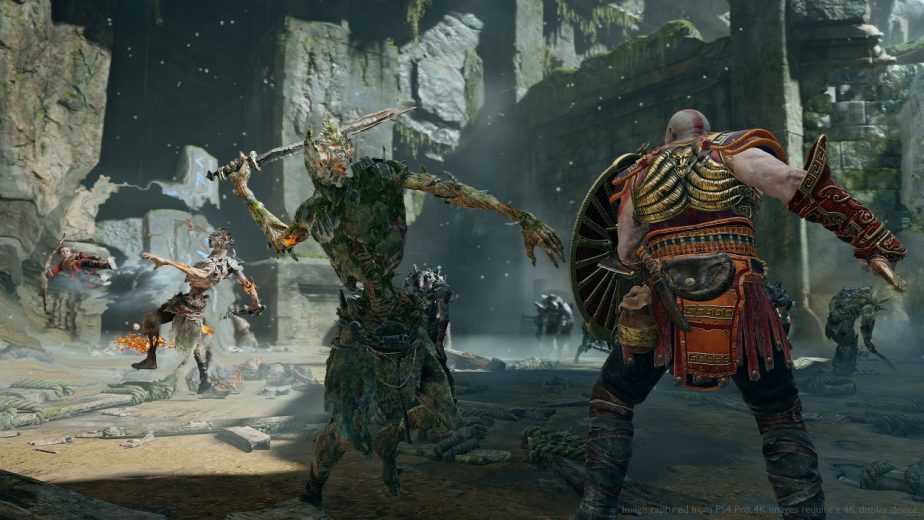 Just one month later, the studio announced plans to add the mode via an update. The announcement came via a blog post on the PlayStation Blog. Although fans have had to wait a few months, the mode is finally coming to God of War today. Players will be able to import their old saves and change the difficulty settings when they start a new game. In addition, New Game Plus mode features new challenges and alters things like enemy attack patterns to make them less predictable. In a new blog post, the studio's Senior Combat Tech-Designer, Mihir Sheth, revealed a variety of other new additions.
New Game Plus will feature; "new customization options with more powerful versions of existing armors, talismans, and enchantments. Collect Skap Slag, a new resource used by our blacksmithing duo to craft Perfect rarity-level gear". The new options also include some entirely new armor sets for both Kratos and Atreus. In addition, the update includes a host of; "bug fixes and quality-of-life improvements."