Although Activision still has yet to even formally announce their upcoming Call of Duty 2020 title, fans are learning more and more about what to expect through frequent leaks. Following the accidental leak of The Red Door – an upcoming alpha for the game – dataminers were able to learn a lot about what the title will actually include. Notably, in keeping with the Black Ops series, it will indeed include its own Zombies mode.
The Call of Duty 2020 Zombies Mode
The Call of Duty Zombies mode has well and truly become synonymous with the franchise's Black Ops series over the years. Given that this upcoming Call of Duty 2020 game is believed to be called; "Call of Duty: Black Ops Cold War," it isn't wholly surprising that it will have its own Zombies game mode.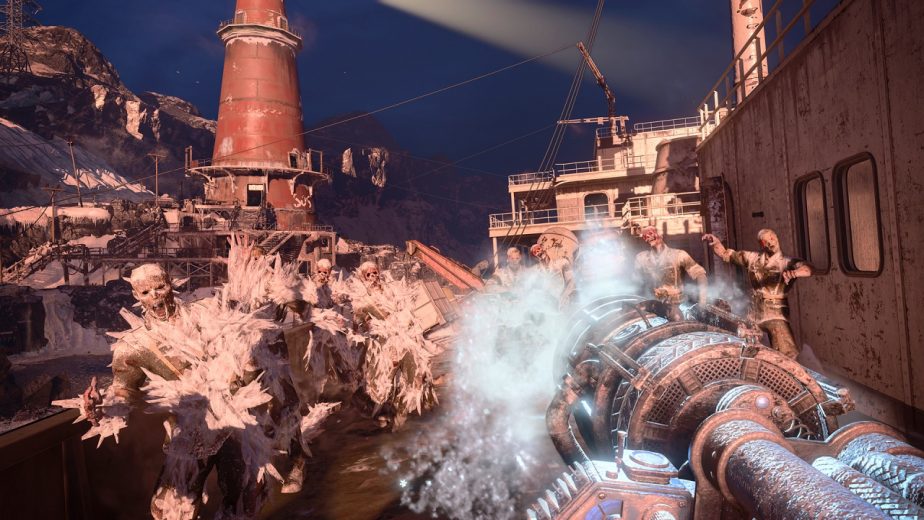 Following the accidental leak of The Red Door on the Microsoft Store, a datamining leak has emerged online. This leak includes such details as the titles and settings of the game's campaign missions, as well as its multiplayer map titles, and so on. In amongst these tidbits was the detail that The Red Door will have a Zombies mode. The Red Door will be a closed alpha of the upcoming game and only features a single Zombies map, 'Silver'. It's currently unknown if more maps will be available at launch, although that is a distinct possibility. (Call of Duty: Black Ops 4 had four Zombies maps available at launch, by comparison.)
The name of the map, Silver, is vague, but probably intentionally so. Treyarch has used colours as a naming scheme for their Zombies maps since Black Ops 4. In that game, 'Red' was used for Ancient Evil, 'White' for Alpha Omega, and finally 'Orange' for Tag der Toten. A fourth map, known as 'Blue,' was reportedly in development but was never actually released. At present, no other details are known about the Call of Duty 2020 Zombies mode. However, Activision may be close to announcing the game if its Alpha is already set up in the Microsoft Store.