Winter Wonderland was announced earlier this month to be released in Overwatch. And since December 10, 2019, it is going strong in the game. Players only have five more days to enjoy this limited-time event in the game as it will be going away on January 2, 2020. With this new event, Blizzard releases a ton of new cosmetic items along with some new cool heroes' skins in-game. Take a look at the complete list of skins on the official Overwatch website.
Overwatch: Claim Five Free Winter Loot Boxes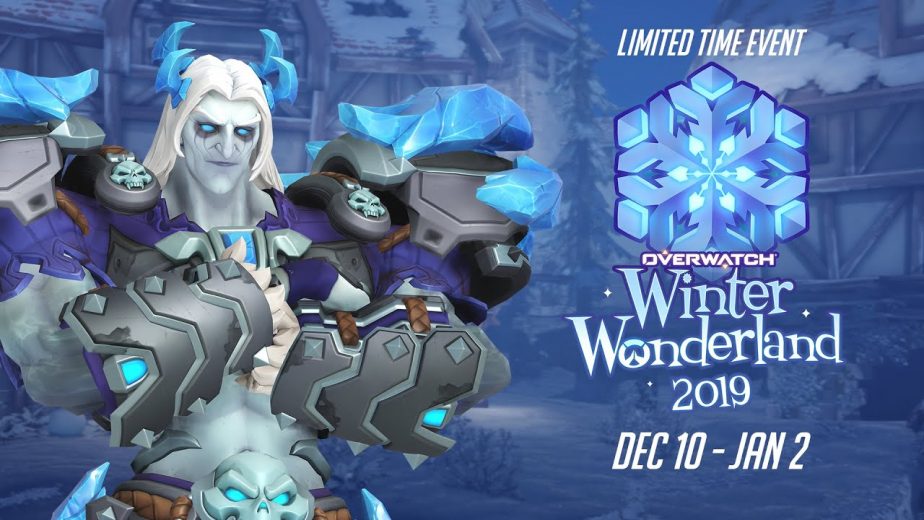 Blizzard tweeted on the Christmas day that they are giving away five free Winter Loot Boxes in Overwatch as a Thank You for making this event live and for "pushing the payload." You'll have five more days to claim this gift. All you have to do if to log in the game and viola! You'll find the loot boxes there.
"The new seasonal items can be found in Winter Loot Boxes filled with new skins, emotes, highlight intros, player icons, sprays, voice lines, and more," says Blizzard. You can also purchase items you missed from last year's event with credits at a discount. But don't wait too long—these Loot Boxes will disappear faster than holiday desserts."
Apart from that, we have compiled a list of the best skins in Overwatch we've gotten in 2019. Here, you can see our complete list. With Winter Wonderland 2019, Blizzard released a game mode called Snowball Deathmatch. According to their website:
"In this eight-person free-for-all brawl, players can store up to three lethal snowballs in Mei's blaster, giving them multiple chances to ice the competition before having to reload. Earn three new achievements and unlock unique sprays for proving your worth in the frosty fray."
Overwatch was released on May 24, 2016, for PlayStation 4, Xbox One, and PC. Overwatch 2 doesn't have an exact release date at this moment but is expected to hit the consoles and PC in 2020.