Recently, Blizzard has released an update for PTR users in Overwatch that brought some Hero nerfs (and buffs) and other Workshop features. You can find every mentioned hero's patch notes below
PTR Update Now Live in Overwatch
Bastion
Self-repair
Self-repair no longer consumes resource while Bastion is at full health.
Bastion now correctly initiates .25 sec of recovery time when canceling Self-repair with weapon fire.
Symmetra
Primary Fire
Beam width lowered from 0.3 meters to 0.15
Beam DPS per level lowered from 65/130/195 to 60/120/180
Zarya
Primary Fire
Beam width no longer scales with energy (from 0.1 to 0.2) and is now always 0.15.
Max Beam DPS lowered from 190 to 170
Sigma
Hyper Spheres
Explosion damaged reduced from 35 to 30
Experimental Barrier
Added a toggle option for deploying Sigma's Experimental Barrier
Accretion
Explosion damage increased from 50 to 60
Gravitic Flux
Intro cast time increased from 0.4 seconds to 0.6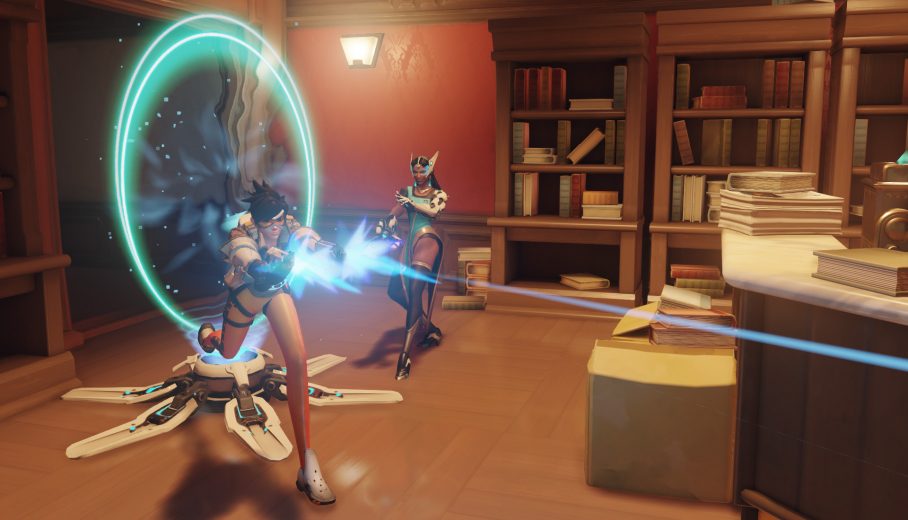 Ashe
Improved the ability for Bob to get through doorways and more consistently make it to where he was launched towards
D.Va
Fixed a bug that allowed D.Va's mech to block Earthshatter briefly during the destruction animation
Orisa
Fixed a bug that caused players to be thrown further than intended when escaping the pulling effect of Orisa's Halt
Sigma
Fixed a bug that caused the first-person animations for Kinetic Grasp, Accretion, Experimental Barrier return/retract, and primary fire not to play correctly when used immediately after being frozen
Fixed a bug that caused Hyperspheres to appear without any VFX or animation after letting the cast timer on Gravitic Flux expire
Fixed a bug that incorrectly allowed Sigma to gain shields after absorbing a healing orb from Moira with his Kinetic Grasp
Corrected various Sigma team color visual effects
Wrecking Ball
Fixed an issue preventing Wrecking Ball specific stats from showing up in the Career Profile
Zenyatta
Fixed a bug that prevented Zenyatta from using a Teleporter while Transcendence is active
You can read the complete patch notes here. Overwatch was released on May 24, 2016, for PlayStation 4, Xbox One, and PC.