Last week, the football world erupted as EA revealed ratings for Madden 20 players and teams. There were just four players in the 99 Club including Aaron Donald of the Los Angeles Rams, two other defenders, and DeAndre Hopkins. Cover star Patrick Mahomes landed the best QB rating of all with a 98. Both players were featured with several other NFL stars in a funny new ratings video from The Checkdown.
Video pokes fun at Madden 20 players trying to achieve ratings on everyday tasks
In a comical video, The Checkdown poses the idea of how Madden 20 players would rate at everyday tasks. That includes things like tying a tie, wrapping up a football as a gift, and folding clothes or sheets. A ratings adjustor sits across the table from them and scores each task they do, some much lower than others. While Mahomes can throw a football out of a stadium, can the man with Superstar X-Factor abilities tie a tie? Not as well as you might think, but he does rate high on other tasks.
Featured in the video are Mahomes and Donald as well as the Pittsburgh Steelers' JuJu Smith-Schuster and New Orleans Saints' Alvin Kamara.
Luckily, the Madden 20 players get ratings in the NFL simulation title for their day job activities. For this year's game, Kamara is a 90 overall while Smith-Schuster brings an 88 overall. That's good enough to land both guys in the top 20 halfbacks and top 20 wide receivers, respectively.
Donald leads all of these guys in terms of this year's Madden player ratings with his 99 OVR. His "Fearmonger" ability will come in quite useful in the game in intimidating and destroying opposing quarterbacks.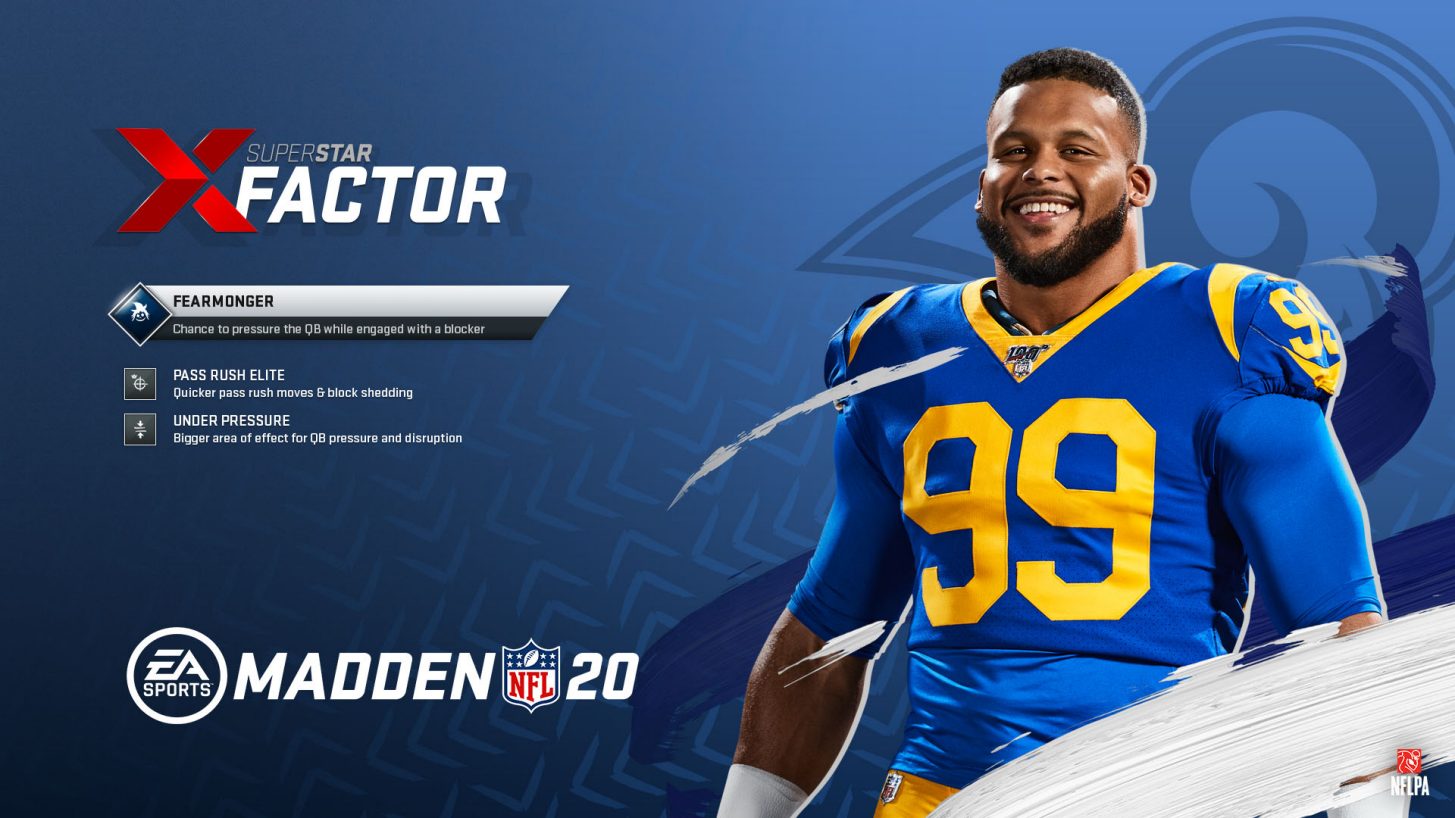 However, Mahomes is right up there and if he continues to do amazing things could join that club. All four players will have high expectations heading into another season, and each week will see ratings adjusted appropriately.
The real ratings adjustors will be featured in an upcoming E:60 special called Numbers Game, where fans will get an inside look at what all goes into arriving at those numbers. See our details for how to watch Numbers Game on ESPN.
Madden 20 arrives for everyone on August 2, 2019, with special pre-orders arriving three days earlier. EA Access or Origin Access Premier members will get to play the game a week early.
Check out more of our Madden 20 news to stay updated on the game and how to order.