With the Madden video games, there are several forms of in-game currency that players use to boost players or buy items. These include Coins, Points, and Training. The Training can help to progress your Ultimate Team players to new levels as well as unlock Chemistry or abilities. There are also packs available at the MUT store which cost Training. In this Madden 21 Training Guide, we'll provide you with the ways you can get more Training Points to use for players or packs.
Quicksell items to get Madden 21 Training
Many of the player cards and items you receive in Ultimate Team will have Madden 21 Training available. If a card can be sold for Training, you'll see it listed as the final option when you look at a card. See the screenshot below for an example. This DeMarcus Lawrence card has a Quicksell option to get 160 Training points.
To Quicksell, you just select the option and confirm that you want to sell.
There's no fee involved and you'll instantly get the Training put into your Madden 21 account balance. You'll see your Training listed in the upper right corner of your screen.
Play MUT Challenges or Superstar KO for rewards
The Madden 21 Ultimate Team mode will present a number of challenges and missions over the course of the MUT season. These bring a variety of rewards for completing them.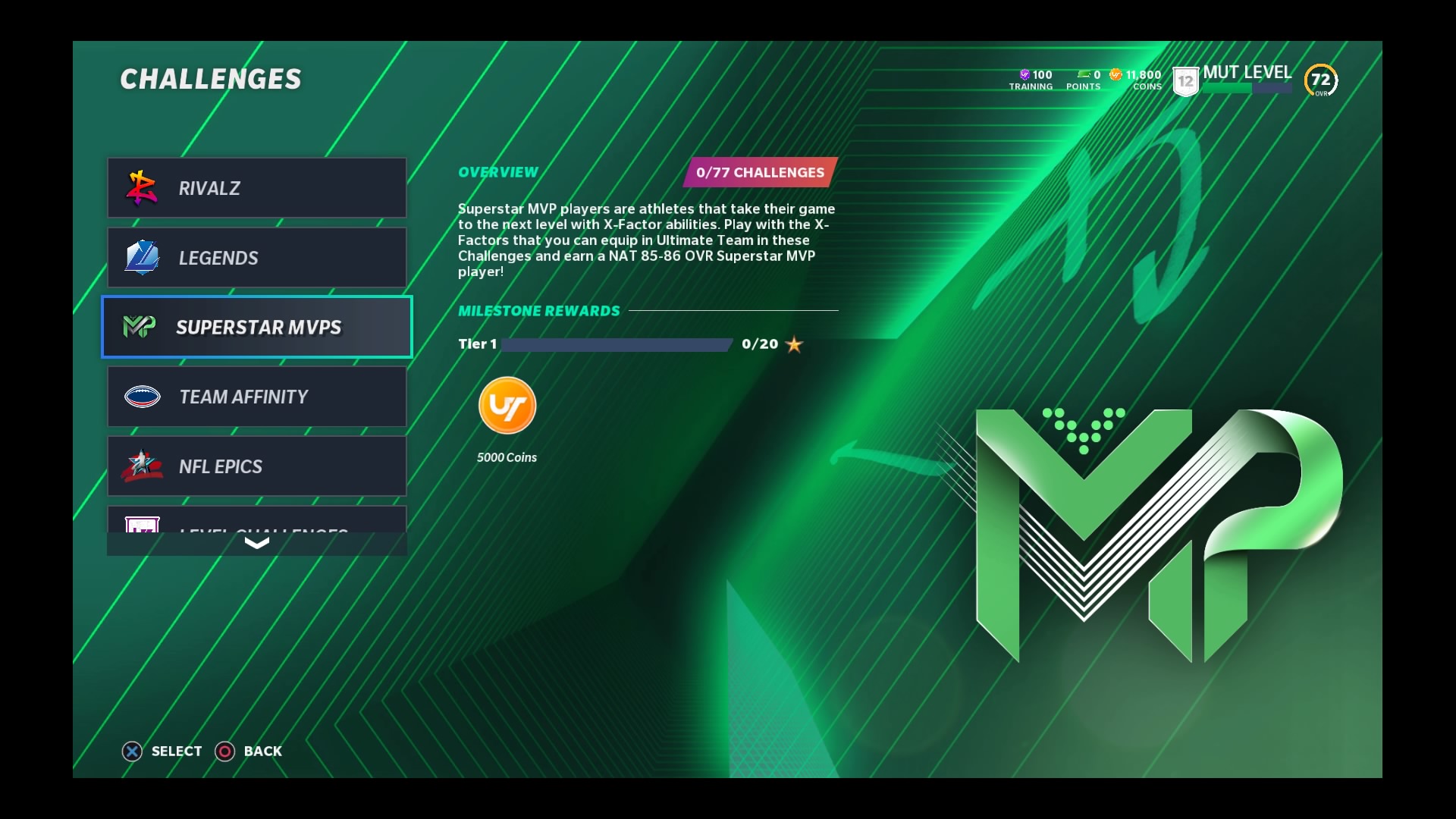 Some of the MUT challenges will give you Training for completing them, or you'll get Madden 21 Training at various Milestones. In addition, you'll get packs and player cards. With the player cards, you can Quicksell many for Training as we described above.
Madden Coins will be a major reward throughout the challenges, though. Check out how to convert coins to Training below.
In addition, the Madden 21 Superstar KO mode offers rewards. For example, there's an 85 overall Lamar Jackson card available (below) early on for scoring five touchdowns.
This card can be converted into a Quicksell for 450 Training Points. So for gamers who may not need Lamar for their lineup, consider this grind to convert into some Training. It's a limited-time offer but it's likely there will be other rewards up for grabs in Superstar KO.
Turn your Coins into Training
This particular method is relatively easy. It's basically converting your Coins to Training. With the various challenges and rewards, Coins are usually what you'll accumulate most of. So basically, you spend your Coins to buy cards at the Auction House and then Quicksell for Madden 21 Training.
For this to work, you'll want to make sure you're buying a card that even offers you the option to Quicksell for Training. Otherwise, you'll waste Coins on a card that either can't be sold for what you intended.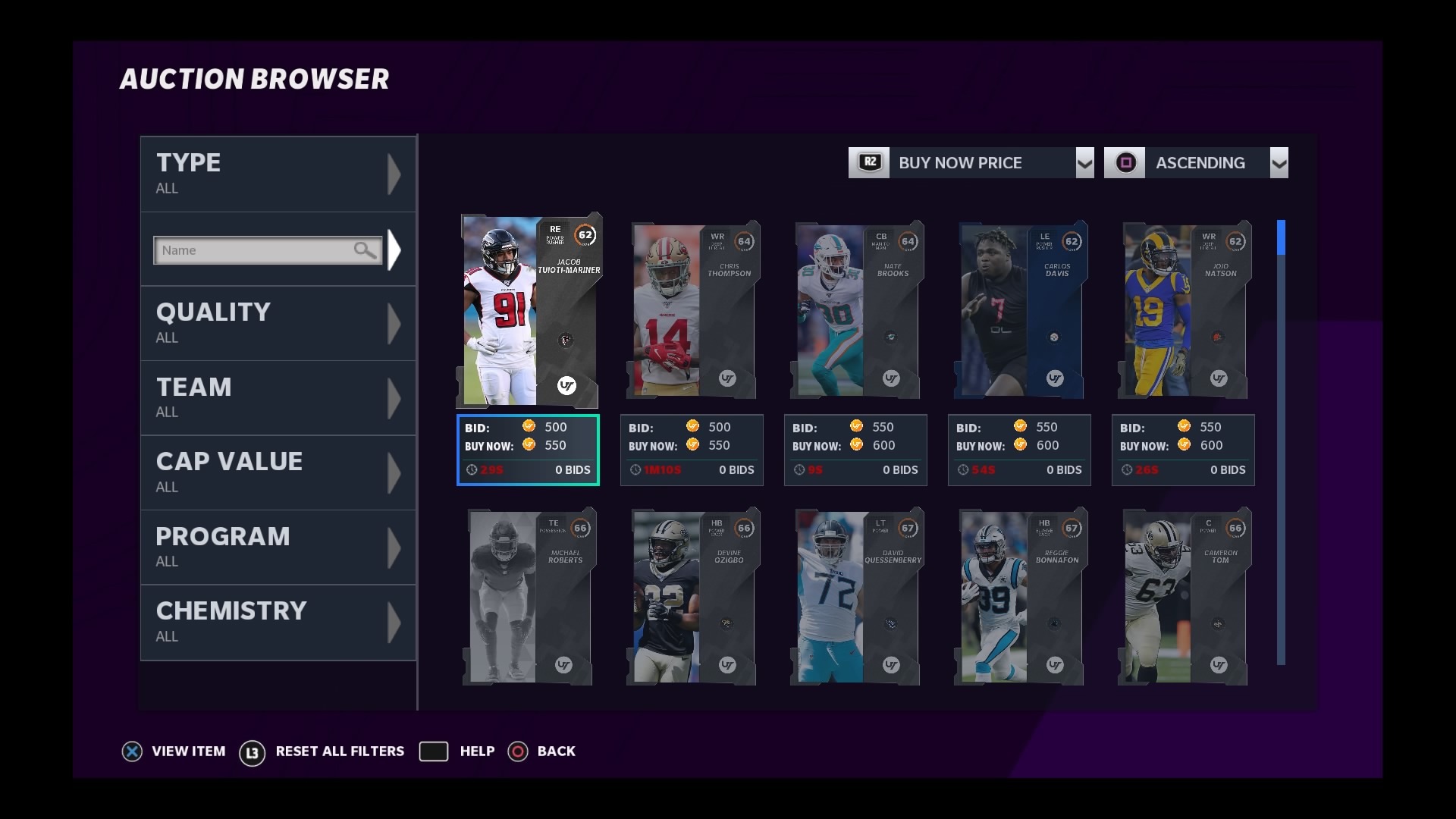 From time to time, YouTube gamers will put out videos to show players the best card values to buy for Coins and get Training. So keep an eye out for these for Madden 21.
You can also head over to the MUTHEAD database where you can find current Quicksell values for any player item. Here's one example with Quicksell of 6 Training shown on the righthand side of the screen.
It's a great option to keep in mind if you have a bunch of Coins and need Training!
Visit our Madden page here to get more how-to guides and the latest updates.