Noclip, the crowd-funded online documentary makers, have previously released documentary collaborations with Bethesda; The History of Bethesda Game Studios, for one, along with The Making of Fallout 76. Now, the channel has released another collaboration; The Making of Fallout Shelter. This newest documentary charts the conception and development of Bethesda's first foray into mobile gaming.
"The Making of Fallout Shelter" Documentary
Noclip has worked closely with Bethesda in the past. They were allowed access to the studio before Fallout 76 was even announced to film their "The Making of Fallout 76," documentary, which was released shortly after the game's announcement at E3 earlier this year. The newest collaboration with Bethesda delves into the development of an older title; the enormously successful mobile game Fallout Shelter. The 24-minute video looks at the entire development cycle, revealing that the first ideas for the game actually came from one of Fallout 3's trailers. One scene in said trailer looks very, very similar indeed to the eventual layout of Fallout Shelter.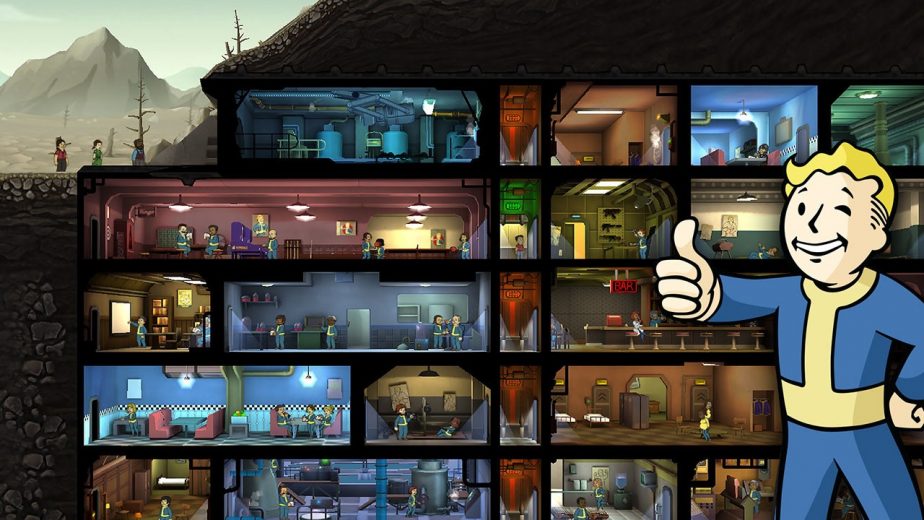 The documentary features interviews with Todd Howard, who explains how they felt that fans wouldn't approve of the game if they released it after Fallout 3. As such, he pitched it as a marketing vehicle for Fallout 4. By tying it to Fallout 4, they hoped to avoid the criticisms of making Fallout into a mobile game. The documentary also features interviews with other developers at both Bethesda and Behaviour Interactive, the studio which developed Fallout Shelter. It was the first time that Bethesda Game Studios had worked with an external studio.
Noclip's new documentary delves into all manner of development difficulties and challenges faced by the two studios during the development of Fallout Shelter, as well as the pressure of releasing the game on the same day that it was announced. More recently, Todd Howard said that he had wanted to do the same for The Elder Scrolls: Blades, but the game was unfortunately not ready in time to release at E3. There is no public release date yet, but it will release later this year according to Bethesda.